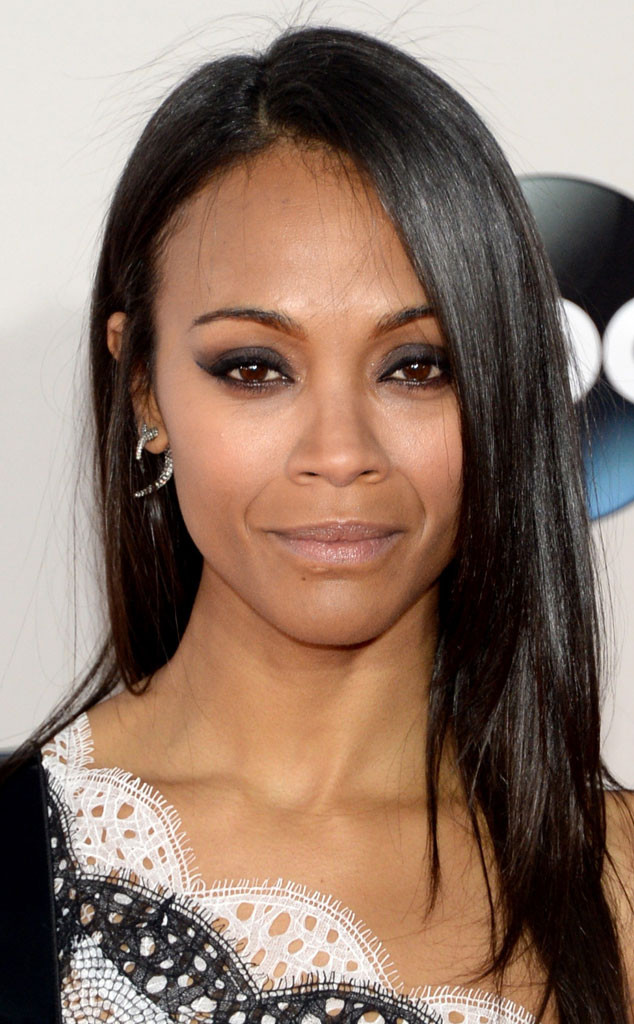 Jason Kempin/Getty Images
Zoe Saldana is heading to TV!
The Star Trek actress is set to headline NBC's highly anticipated remake of Rosemary's Baby, the network announced on Wednesday. Production on the four-hour miniseries based on Ira Levin's 1967 novel of the same name will begin later this month in Paris.
Saldana, who is also known for her work in Avatar and stars in the upcoming Guardians of the Galaxy, will play Rosemary, the role made famous by Mia Farrow in Roman Polanski's 1968 film. The miniseries will follow Rosemary, who, with her husband (the role has yet to be cast), moves into a Paris apartment with a dark history. After finally getting pregnant, she soon becomes suspicious that her hubby and their shady neighbors have ulterior motives about the future of her child. (Spoiler alert: They totally do!)