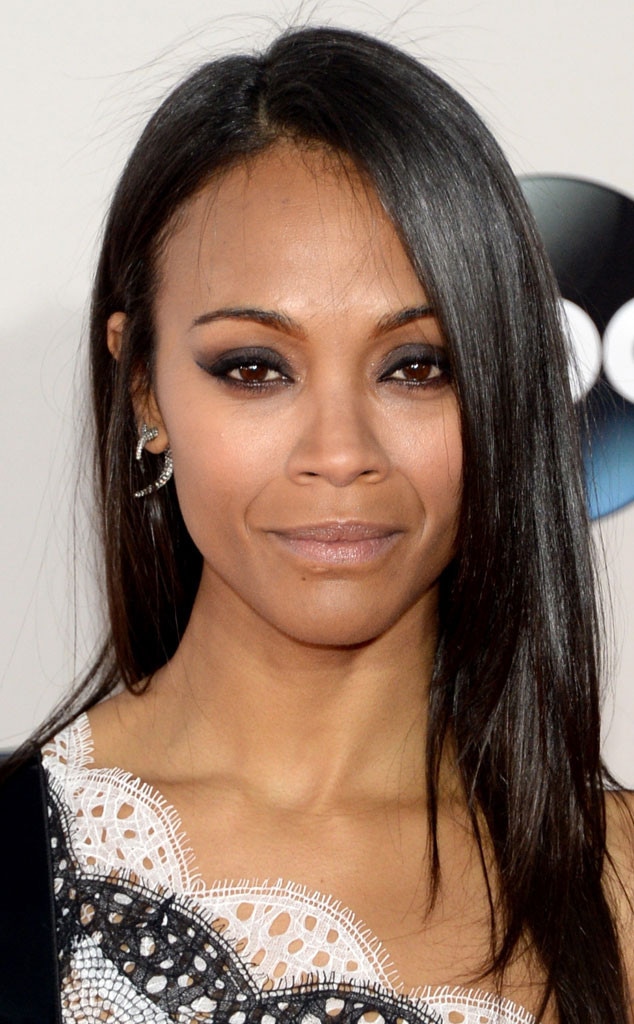 Jason Kempin/Getty Images
Zoe Saldana is heading to TV!
The Star Trek actress is set to headline NBC's highly anticipated remake of Rosemary's Baby, the network announced on Wednesday. Production on the four-hour miniseries based on Ira Levin's 1967 novel of the same name will begin later this month in Paris.
Saldana, who is also known for her work in Avatar and stars in the upcoming Guardians of the Galaxy, will play Rosemary, the role made famous by Mia Farrow in Roman Polanski's 1968 film. The miniseries will follow Rosemary, who, with her husband (the role has yet to be cast), moves into a Paris apartment with a dark history. After finally getting pregnant, she soon becomes suspicious that her hubby and their shady neighbors have ulterior motives about the future of her child. (Spoiler alert: They totally do!)
NBC announced their plans to bring Rosemary's Baby to the small screen back in July at the Television Critics Association Press Tour. Also set to receive the remake treatment? Stephen King's The Tommyknockers, with NBC president Robert Greenblatt giving credit to CBS because "of what happened with Under the Dome."
Plus, a sequel to The Bible, A.D.: Beyond the Bible, is in the works at the network, as well as another limited series from Mark Burnett, Plymouth, which will tell "the story of the landing of the Pilgrims at Plymouth Rock," Greenblatt explained.
James Wong (American Horror Story: Coven) and Scott Abbott will write the screenplay, while Treme's Agnieszka Holland is set to direct Rosemary's Baby.
Saldana's previous TV credits include a 2004 appearance on Law & Order: SVU and a starring role on ABC's short-lived drama Six Degrees in 2006.