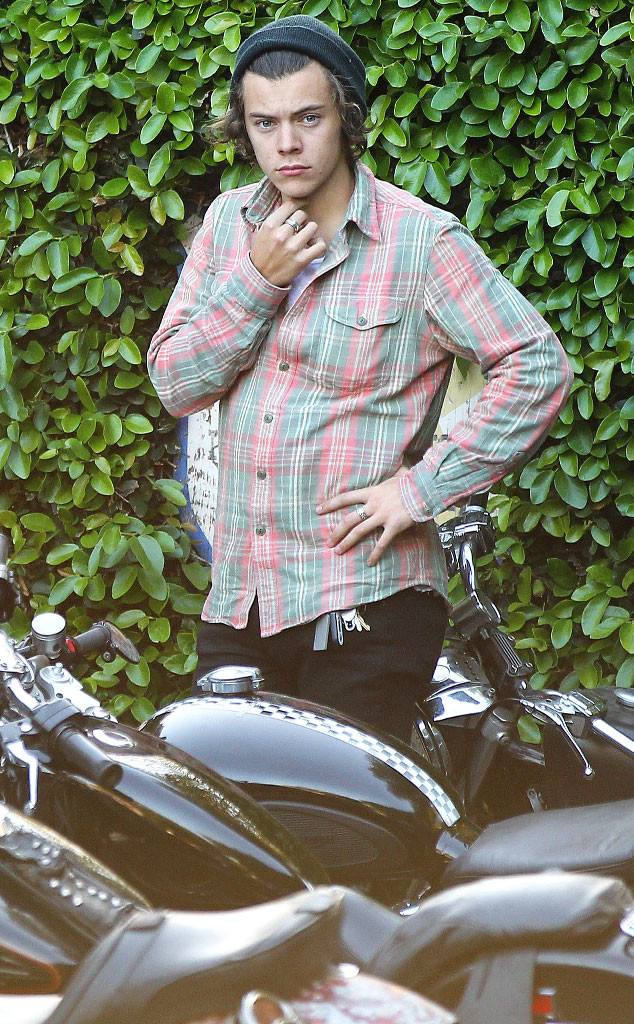 Pablo/FAMEFLYNET PICTURES
Bet Harry Styles sure was glad to be an AAA member Wednesday!
The One Direction boy-bander got stranded in L.A. when his motorcycle broke down. He managed to get the bike over to the side of the road, but he still needed a lift home and a tow for his chopper.
Fortunately for Harry, 20, help was just a phone call away! The 20-year-old Brit was rescued by two men in an AAA emergency vehicle. His bike was strapped on to the back to be taken to a repair shop in West Hollywood, Calif., and the Brit himself rode in the passenger seat of the truck.