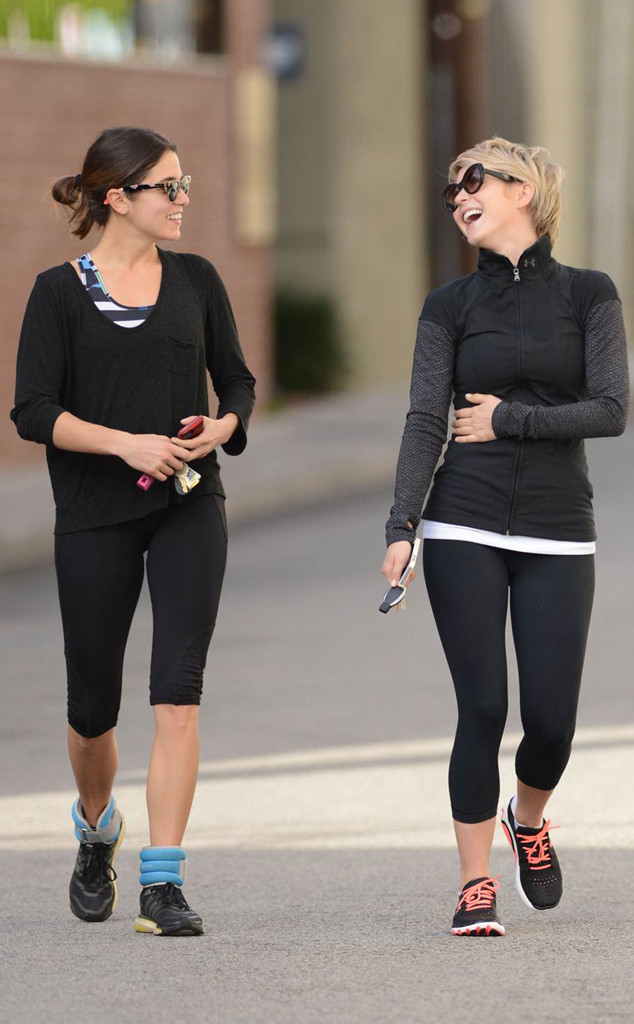 Courtesy of WENN
It's always better to hit the gym when you have a buddy by your side—and it looks like these celebs seem to agree.
Instead of working up a sweat with a personal trainer, Julianne Hough opted to call up her pal Nikki Reed, who joined the blond beauty for a workout sesh on Wednesday, which clearly put a smile on the celebs' pretty faces.
Both ladies were dressed in black workout capris and a pair of dark shades as they smiled from ear to ear while out for a stroll. Reed completed her look with a casual black shirt which she wore over what appeared to be a striped sports bra while Hough sported a black and gray Under Armour jacket.