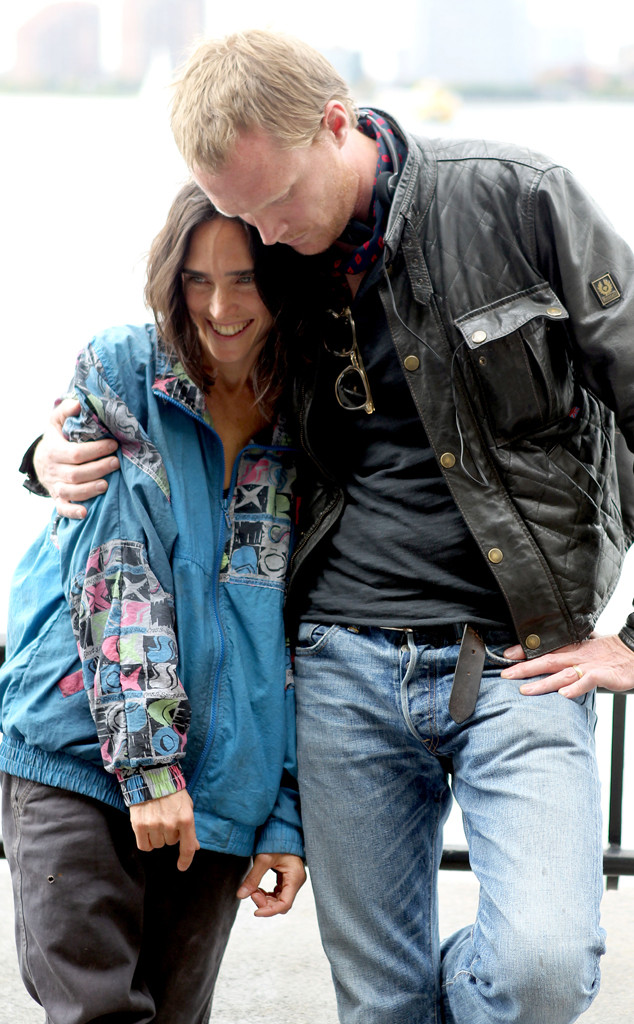 Steve Sands/Getty Images
Jennifer Connelly went home with her director every night—but that's no surprise, considering the cuddly chemistry between the pair on the set.
The director in question being her husband, Paul Bettany, of course.
"It was kind of strange, going to work in the morning with the director," the DuJour cover girl says in the magazine's April 2014 issue about working with first-time filmmaker Bettany on the drama Shelter, in which she plays one half of a homeless couple who fall in love on the streets of New York. "But it really seemed to come quite naturally to him—phew—and it was an amazing experience to have had together."