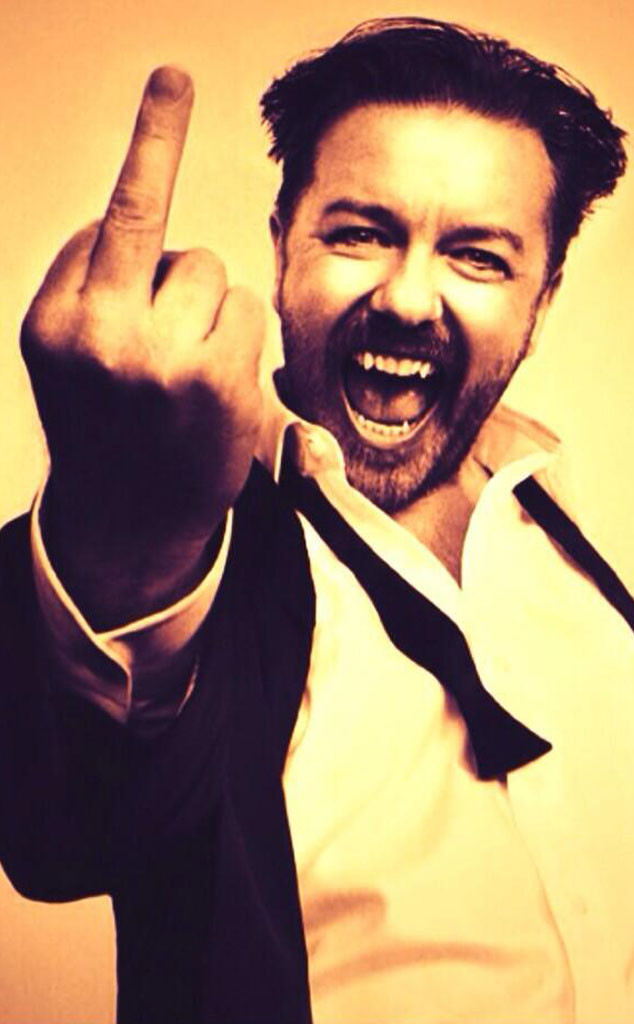 Twitter
Is Ricky Gervais offering to lend his services for the Academy Awards in 2015?
That certainly seemed to be what the comedian was suggesting when he took to Twitter on Sunday night. In fact, he was very specific on how he would handle the gig if given to him.
"RT if you'd like me to host next year's Oscars, drunk, without any rehearsals," he wrote, along with a photo of himself flipping the bird.
Of course, Gervais already has some experience when it comes to being an emcee, having hosted the Golden Globes three times.