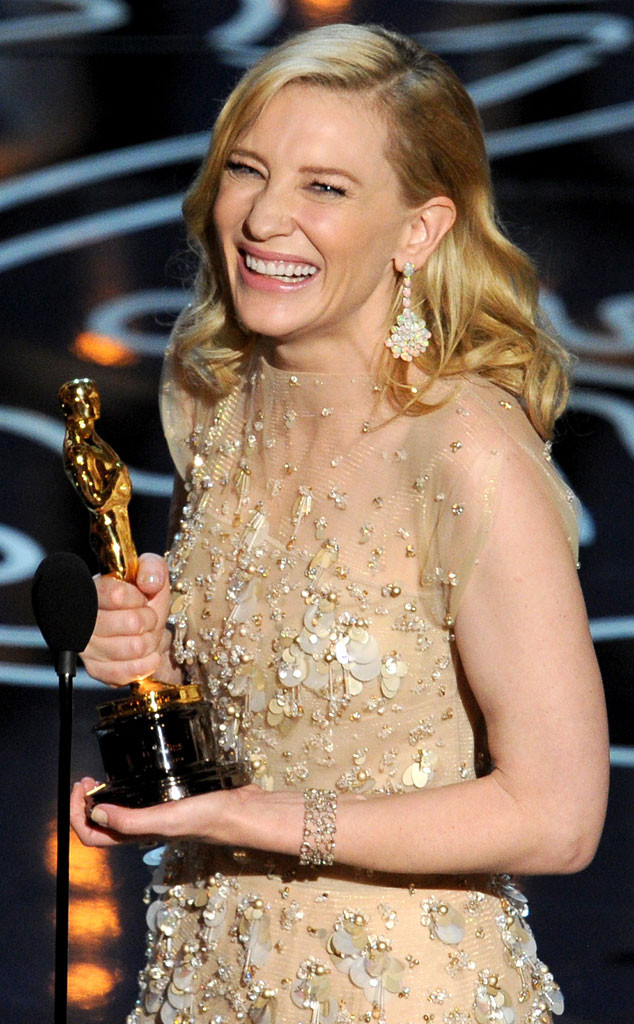 Kevin Winter/Getty Images
Ever since Blue Jasmine hit theaters early last year, Cate Blanchett was considered the frontrunner to win the Best Actress Oscar.
Sure enough, she came in first tonight.
"Sit down, you're too old to be standing!" the Australian beauty mock-scolded the audience upon accepting her Academy Award for her role as a spoiled New York socialite who invades her sister's life in San Francisco after her world is turned upside down when authorities catch on to her Ponzi-scheming husband.
This is Blanchett's second Oscar, having won Best Supporting Actress in 2005 for channeling Katharine Hepburn in The Aviator.