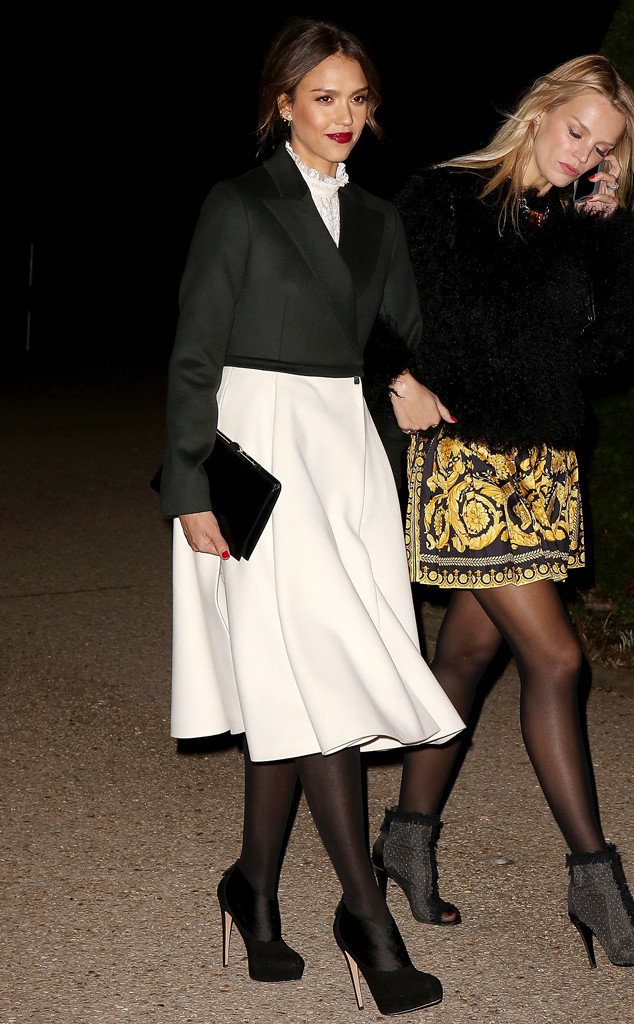 Pierre Suu/GC Images
Did Jessica Alba float out of the sky and onto the sidewalk carrying a bird umbrella that talks and a magically deep carpet bag? Because according to this outfit, she's two seconds away from scolding a little British boy and singing, "Supercalifragilisticexpialidocious!"
We love Mary Poppins as much as the next child of the '90s, but copying Julie Andrews' on-screen fashion is taking things one spoonful of sugar too far.