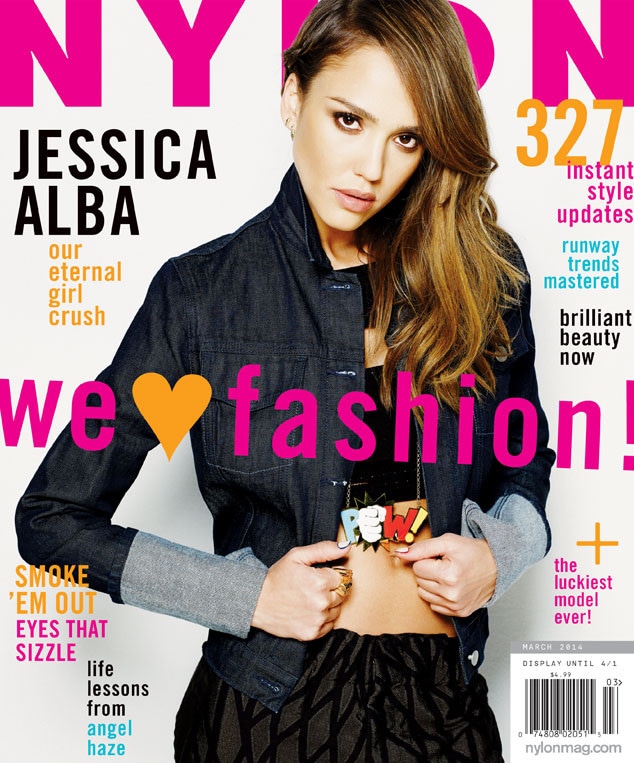 Marvin Scott Jarrett / Nylon
There's a reason Jessica Alba won't quit the film industry: She's addicted to acting.
"It's been liberating to be able to play someone who's a badass or promiscuous because that's the opposite of who I am…It's like a drug," she shares in the 2014 March issue of Nylon magazine. Adding that the roles give her a break from her real life: "I don't have to be a boss; I don't have to be a wife; I don't have to be a sister."
Marvin Scott Jarrett / Nylon
She goes on to explain that playing different characters also helped boost her confidence. "Before I was so fearful of failure and judgment that I was scared to put myself out there," she says. And now she knows that "you don't have to be a robot, you don't have to be appropriate all the time."
There is also the added bonus of getting to learn some seriously amazing skills while on set. "I know how to ride a motorcycle, I can do wire work like you see in the circuses. I can shoot a gun. I know how to fight, too."
And speaking of kicking ass, the 32-year old continue to do so when it comes to style. On the publication's cover she proudly rocks a crop top on the cover and dons hot pink leather pants and menswear for the inside spread.
Her go-for-it attitude in style and, well, life in general comes from the belief that "as long as you don't make a habit of it, tomorrow will be here, and everything will be okay." In short: stay positive!