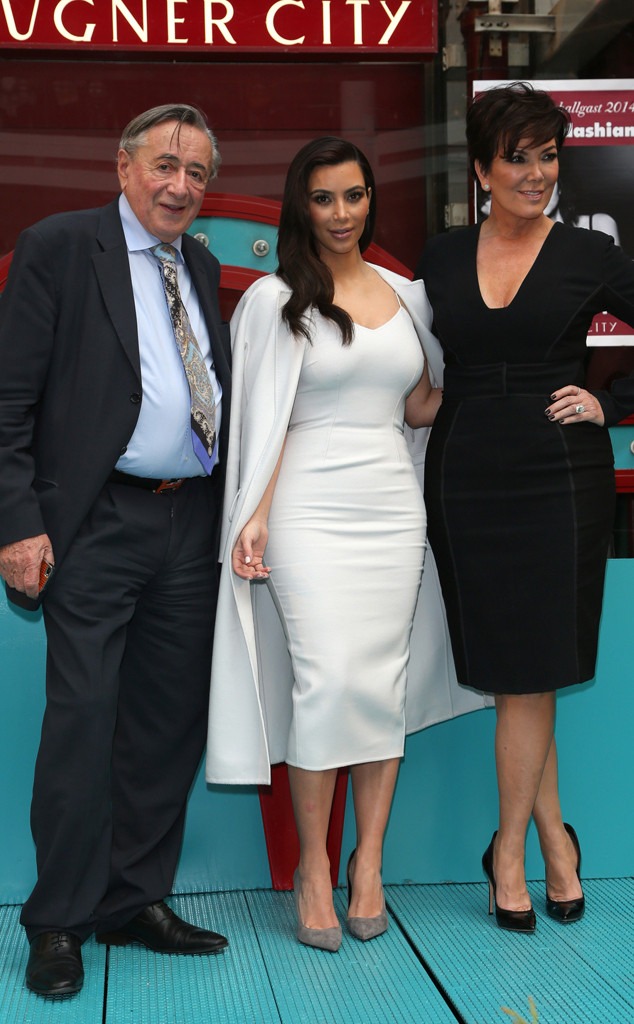 POL / Splash News
Kim Kardashian is having a ball. Literally.
The E! star was on hand for a press conference in Vienna on Thursday, where she struck a pose with Austrian billionaire Richard Lugner and her mom, Kris Jenner.
The photo op came just hours before Kanye West's fiancée attends the Vienna Opera Ball with Lugner, who chooses a different female celebrity each year to accompany him to the annual event.
Decked out in all white, Kardashian stood sandwiched in between her dressed-in-black mother and the 81-year-old tycoon outside his shopping mall.
"I heard it's just an extraordinary event, that it's extremely beautiful and I'm just honored that I was invited to come here," Kardashian told reporters.
According to the official program, the ball's menu includes cod with beetroot, caviar, lemon verbena and creme double.
Lugner is paying Kardashian an undisclosed sum of money for going to the ball with him. While the amount was not revealed, the going rate to rent a date is reportedly between $150,000 and $1 million.
Other lovely ladies who have previously served as arm candy for Lugner at the Vienna Opera Ball include Pamela Anderson, Carmen Electra, Paris Hilton, Dita Von Teese, Geri Halliwell and Nicollette Sheridan.
Tune in for Keeping Up With the Kardashians, Sundays at 9 only on E!