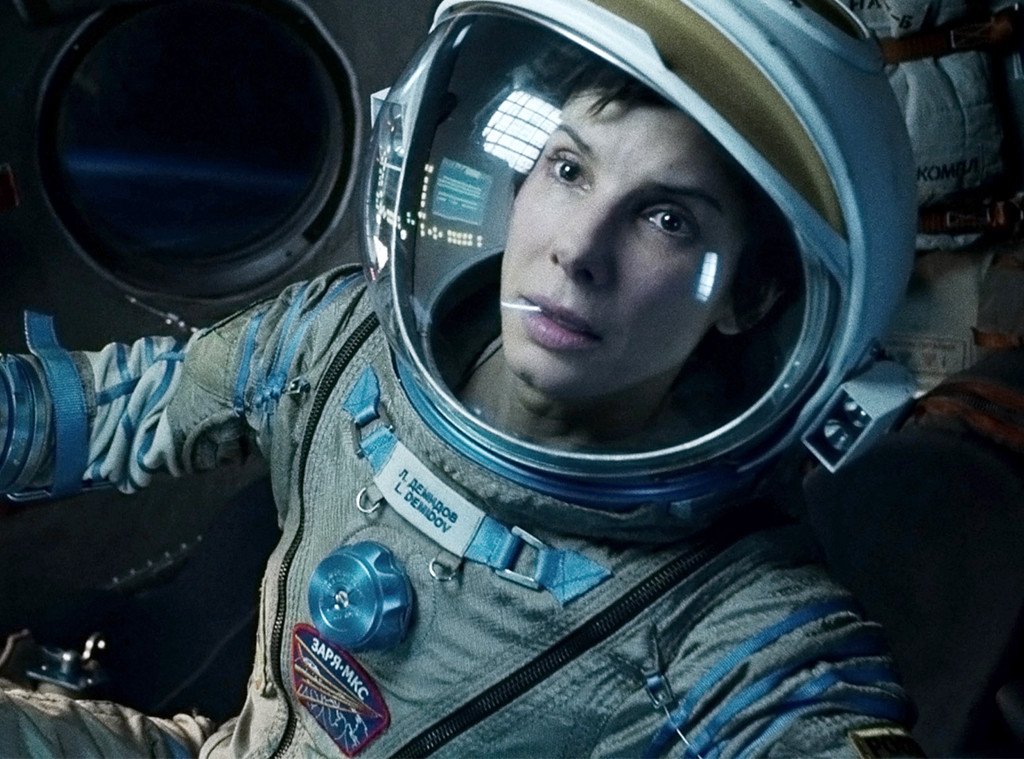 2013 Warner Bros. Entertainment Inc.
It pays to be Sandra Bullock.
The 49-year-old actress could earn more than $70 million for her role in Gravity after all revenue streams are factored in, according to sources in The Hollywood Reporter's March 7 issue. Insiders say Warner Bros. agreed to pay Bullock $20 million up front against 15 percent of first-dollar gross.
Director Alfonso Cuarón's Gravity has earned more than $700 million at the box office since it debuted in October 2013, and the space epic is expected to cross the $750 million mark. Assuming Warner Bros. gets 45 percent of that revenue, Bullock would pocket an additional $30 million for her role.
Bullock, who is nominated for Best Actress at Sunday's Academy Awards, will also take home a percentage of the profits from Gravity's home video sales and rentals, TV airings and ancillary revenue.
2013 Warner Bros. Entertainment Inc.
"The theatrical window is going to generate a third of the total revenue a movie will earn; it will get another third on DVD; and then the final third comes from pay and free TV," an unnamed finance lawyer tells THR. As such, Bullock will likely make at least $20 million more from those other sources.
Bullock's rep did not respond to THR's calls and emails. A Warner Bros. spokesman declined comment.
Gravity, which is up for 10 awards at this year's Oscars, is Bullock's highest-grossing movie to date. It beats 2012's The Blind Side, which has earned more than $309 million at the worldwide box office.