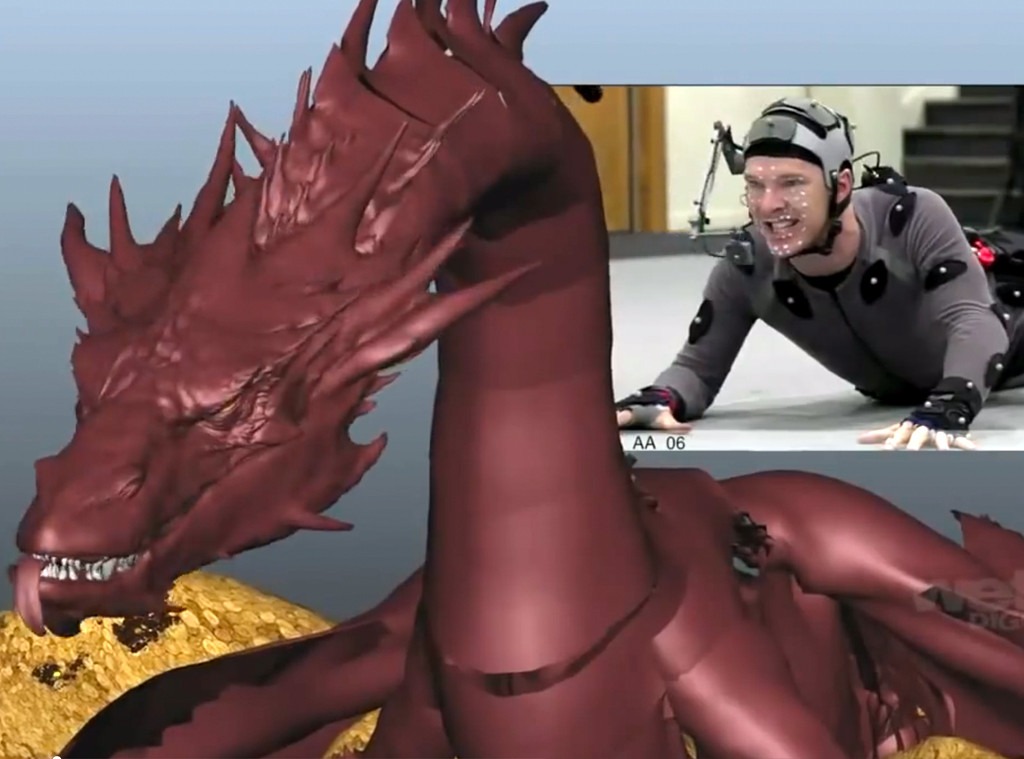 Youtube
For those who are only interested in seeing Benedict Cumberbatch crawling around on all fours, snarling like a monster while dressed in nothing but some tight gray spandex, you can just scroll on down to the video at the bottom of this post. You are here for one reason and one reason only, and we respect that.
For anyone who needs a little substance regarding said crawling, the video is a behind-the-scenes featurette of Benedict Cumberbatch's performance in The Hobbit: The Desolation of Smaug. Benedict played a giant CG-animated dragon named Smaug, but nowadays, it's not just the voice that film makers want from their actors. They wanted everything from him, which sounds creepy but the results were magnificent.
Not only did they study Benedict's facial expressions to create a truly frightening dragon, but they also had the Sherlock star get down on all fours and walk around like a dragon while wearing a motion capture suit. He totally gets into character and he somehow manages to transform himself into a dragon, which is incredible, albeit a little scary. But it's a handsome kind of scary.
Watch the video below to get an insider's look at how Benedict went from soundstage to screen in The Hobbit. Rawr, indeed.