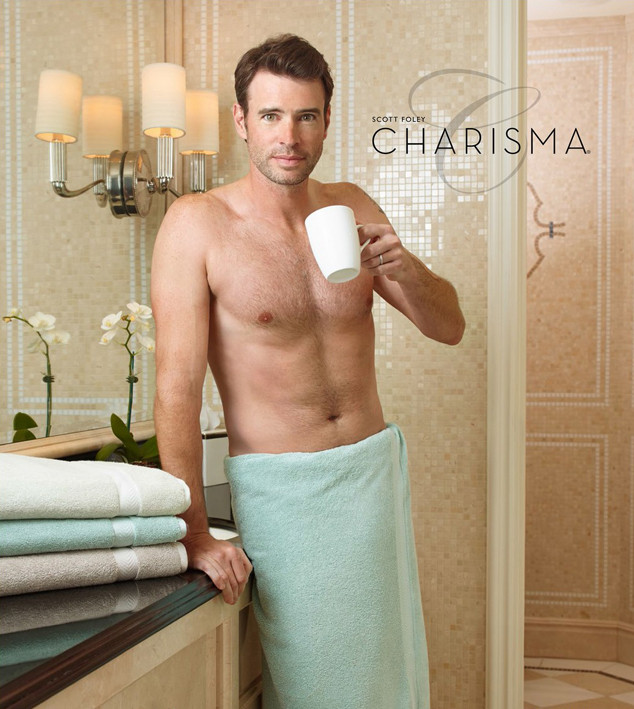 Charisma
Thank you, Scott Foley, for officially making our Tuesday morning.
The hunky Scandal actor has stripped down for his latest Charisma ad campaign, baring his bulging biceps and sexy shirtless bod in a towel and…nothing else.
The Charisma campaign features the True Blood hunk flaunting his swoon-worthy figure while lying in a bed, sipping coffee in the bathroom and lounging casually on a love seat.
There's also an accompanying video (in case you didn't get enough eye candy for the day!) in which Foley boasts about the luxurious brand—which includes fashion bedding, sheets, blankets, robes, towels and more sold at Bloomingdales—while confessing he doesn't see himself as a sex symbol.