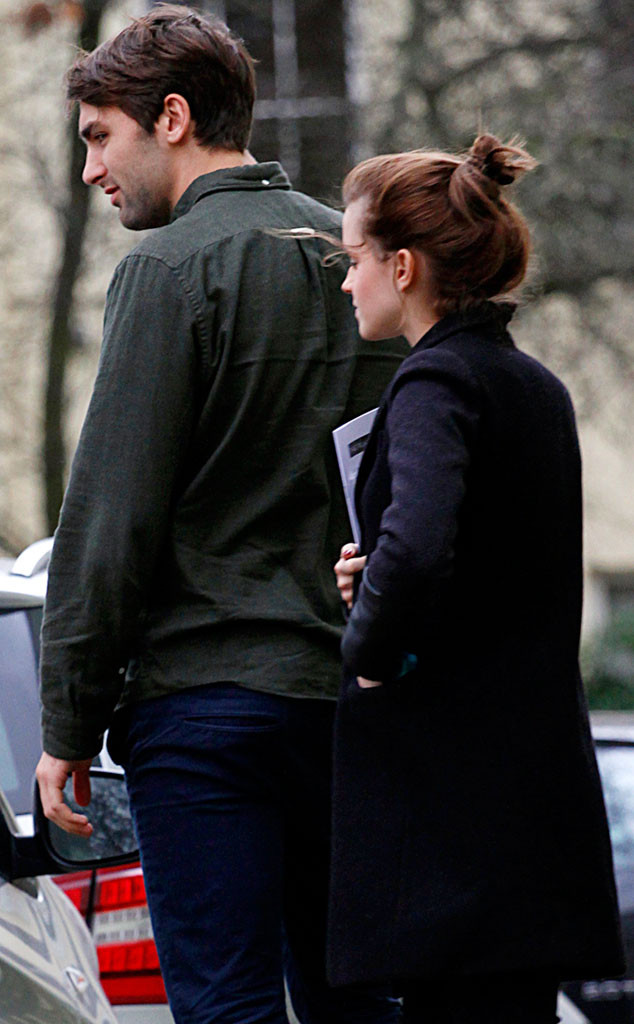 Splash News
Emma Watson and Matthew Janney are still going strong.
Nearly two months after the actress, 23, was first linked to the Oxford rugby player, 21, the new couple stepped out in London Sunday. Earlier that morning, Janney was photographed popping out of Watson's house in his pajamas. The day prior, the lovebirds were seen furniture shopping together.
Will Watson bring her beau to the Oscars Sunday? The Harry Potter actress is confirmed to present at the 86th Annual Academy Awards. Other celebrities who are confirmed to appear on stage during the live show include Amy Adams, Harrison Ford, Chris Hemsworth, Angelina Jolie and Channing Tatum.
Whether Watson has asked Janney to be her plus-one on the red carpet is a mystery, but it would certainly delight his family. Coralie Day, who became Janney's "second mother" after both his parents passed away during his childhood, raved about the new couple in the Evening Standard last month. "We are thrilled to bits that he is seeing Emma Watson," Day said. "Hats off to her for finding such a wonderful young man. There is nothing bad anyone could say about Matt. He is absolutely lovely."