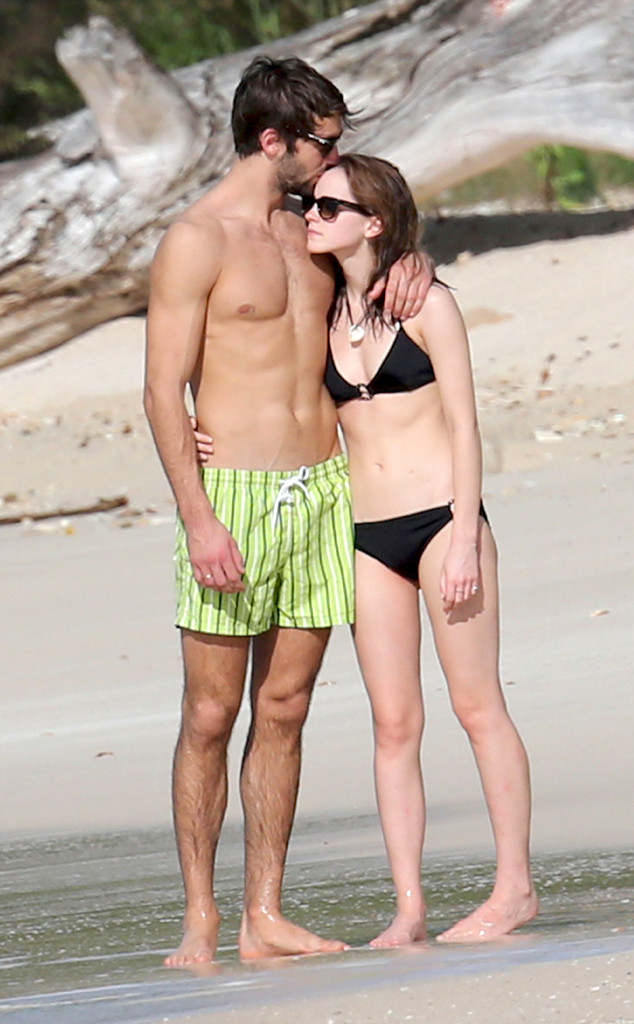 Splash News
It looks as if Emma Watson has already gotten the seal of approval from the family of her new boyfriend, Matt Janney.
In an interview with the Evening Standard, Coralie Day, who became the Oxford University rugby player's "second mother" after both his parents passed away when he was a child, says, "We are thrilled to bits that he is seeing Emma Watson. We are looking forward to meeting her soon."
She added, "Hats off to her for finding such a wonderful young man. There is nothing bad anyone could say about Matt. He is absolutely lovely."
Day and her husband, James, became Janney's unofficial guardians after his mother Jill died from breast cancer in 2008 when Janney was 16. His father had passed away from cancer when he was a toddler.