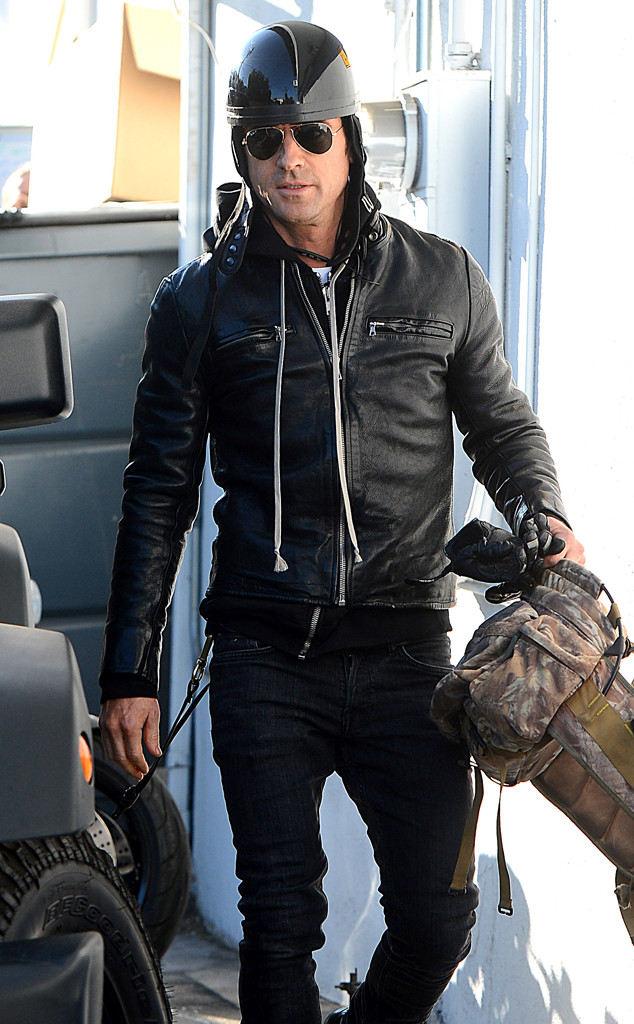 All Access Photo/Splash News
Welcome back, Justin Theroux!
The hunky Hollywood star was spotted back in Los Angeles reuniting with fiancée Jennifer Aniston after spending some time on the east coast recently. The bike-riding stud was photographed hitting up a gym in West Hollywood (yeah, we know his outfit doesn't exactly make sense, but surely he brought proper workout attire with him. Sweaty leather? Blegh.)
With their extended time apart, questions as to whether or not there was trouble in Theroux and Aniston's relationship began swirling. However, there's no need to worry. A source tells E! News that the pair is still together.
Theroux has been busy filming his new HBO show The Leftovers in NYC, and had to spend Aniston's birthday apart (sad face). But the former Friends star was busy, anyway.