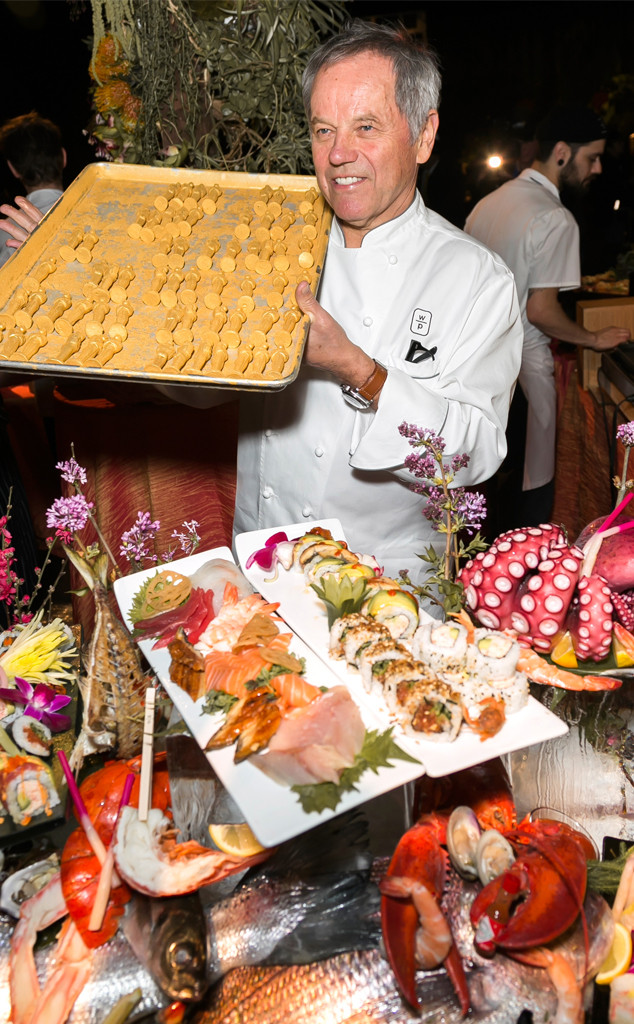 Rodrigo Vaz/FilmMagic
Roll out the red carpet—it's time to get your Oscar viewing party in order.
And who better to give you tips on throwing a bash on Sunday night than the experts behind the Academy Awards' official VIP after party, the Governors Ball?
Celebrity chef Wolfgang Puck is once again preparing the menu for an expected 1,500 guests immediately following the big show. More than 50 one-bite hors d'oeuvres and small-plate are served throughout the evening.
"People can do lot of things at home like we do here," Puck told me at the Governors Ball preview. "It's very easy to do. For example, the chicken potpie, you can do that ahead of time, put them in the refrigerator and bake it for a half-hour. You can also make the salad or chopped vegetables, Kale salad or roasted beet salad ahead of time.