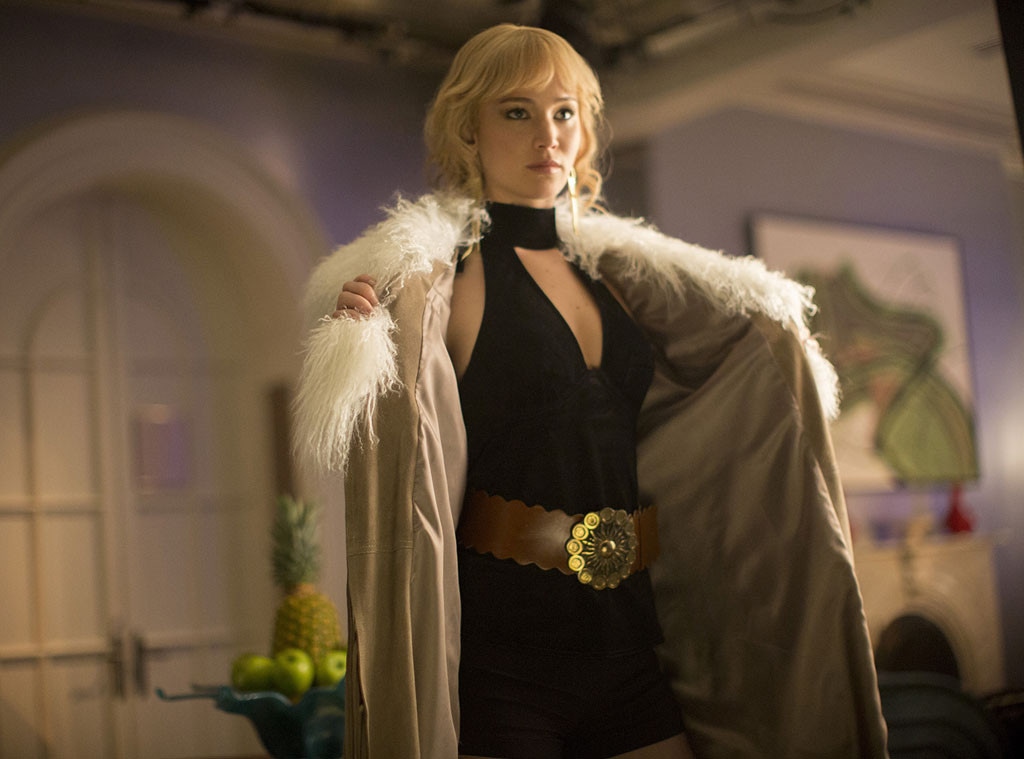 Marvel/Twentieth Century Fox
Blast from the past!
Jennifer Lawrence certainly appears right at home in the '70s wardrobe she sports in this newly released still of the actress as Raven Darkholme in the upcoming X-Men sequel, Days of Future Past.
Then again, the Academy Award winner is all-too-familiar with such retro duds, having worn similar clothing from the same era in American Hustle, for which she is nominated for an Oscar in the Best Supporting Actress category.
In another shot, we see Lawrence after she's transformed into Mystique. And with gun in hand, it looks like the blue-skinned babe means business.
Marvel/Twentieth Century Fox
These most recent stills come on the heels of Lawrence gracing the cover of Empire magazine, in which she appears covered in nothing but blue body paint. Her incredibly toned figure is on full display as she channels the mutant shapeshifter.
In addition to Lawrence, the highly anticipated flick brings together Hugh Jackman, Patrick Stewart, Ian McKellen, Halle Berry, MIchael Fassbender, James McAvoy and Nicholas Hoult. (Just to name a few!)
Directed by Bryan Singer, X-Men: Days of Future Past hits theaters on May 23.