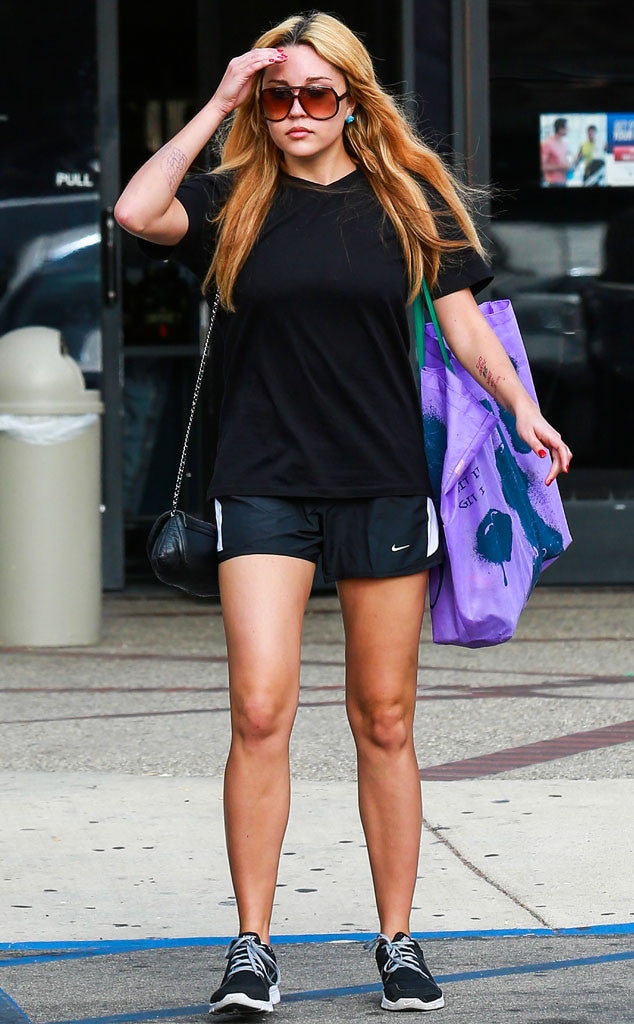 Raef-Ramirez/AKM-GSI
Amanda Bynes has struck a plea deal in the court case stemming from her 2012 DUI arrest.
The 27-year-old actress' attorney Richard Hutton advanced the case today and entered a no-contest plea to an amended VC 23103, which is called a "wet reckless," a lesser charge than an actual DUI conviction. Judge Edward Moreton sentenced her to three years probation. Bynes must also complete a 3-month alcohol education program as part of the plea deal.
Bynes was not in court today.
The DUI case stems from Bynes' Apr. 6, 2012 arrest after she crashed her BMW into the back of a cop cruiser in West Hollywood, causing minor paint damage to both vehicles. Bynes was booked for suspicion of DUI and released on bail later that day.
Bynes had several other run-ins with the law after the April 2012 arrest, including an incident in which she allegedly threw a bong out of the window of her high-rise NYC apartment.
Bynes was released from a rehab facility back in December after a six-month stay at the clinic. Since getting out, Bynes has been taking classes at the Fashion Institute of Design and Merchandising in Orange County and has been spending lots of time reconnecting with her mom Lynn and dad Rick.
She also kicked off the New Year with a $3,250 week-long trip to Miracles Fitness Retreat in Utah.
—Reporting by Claudia Rosenbaum