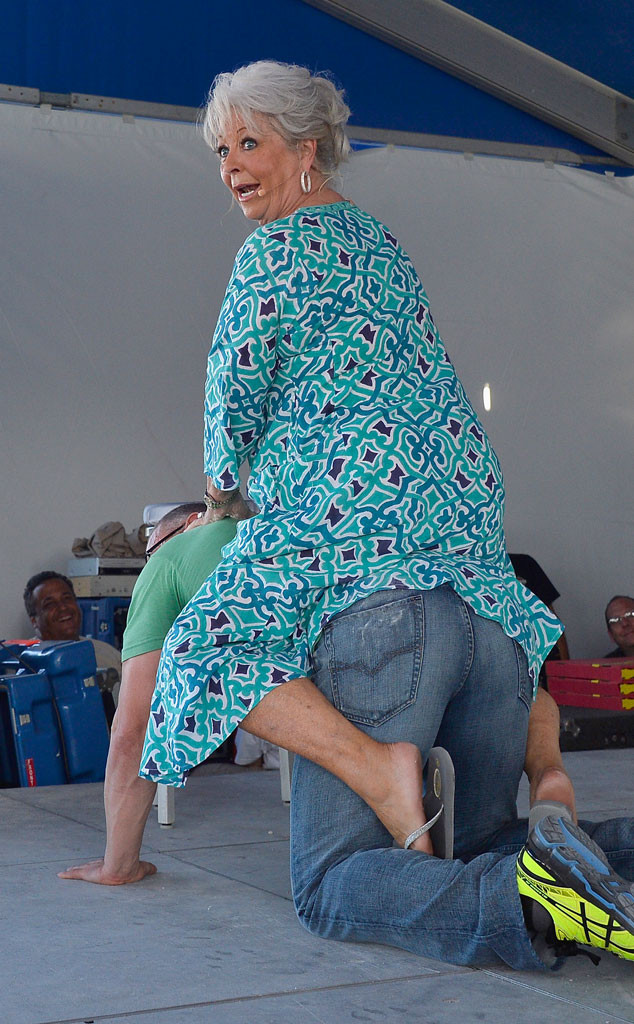 Frazer Harrison/Getty Images for Food Network SoBe Wine & Food Festival
Paula Deen is ready for her comeback, y'all!
On Sunday at the South Beach Wine and Food Festival in Miami, the former Food Network star declared, while riding chef Robert Irvine like a horse, that she was "back in the saddle" following last summer's N-word scandal.
However, Deen made sure to cover the serious stuff first. "We have come off of a very hard summer my family and I, my team, my partners," the 67-year-old chef said, per Fox News. "But you know, I have heard on more than one occasion...that I've never apologized. So if anybody did not hear me apologize, I would like to apologize to those who did not hear me."