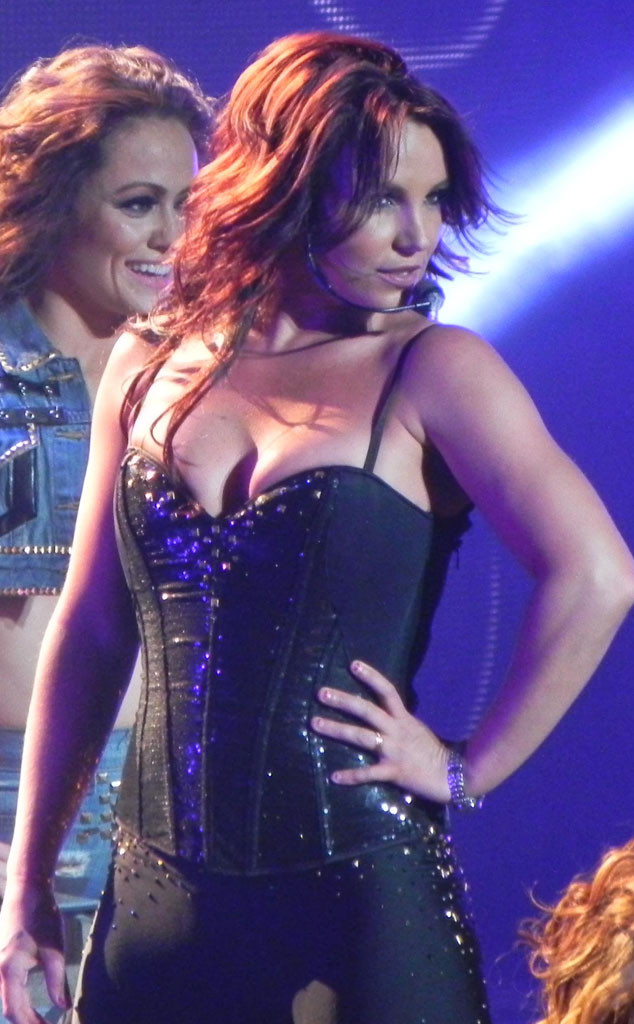 INFphoto.com
Apparently, someone's brunette tresses were only part of the transition...because Britney Spears is now a redhead!
The pop princess debuted her fiery new 'do during A Piece of Me show last night in Las Vegas, where she strutted her stuff while sporting her famous costumes as she danced up a storm for the Sin City audience.
Spears flaunted her fierce new locks, which appear to be a dark red hue, letting her new hairdo take center stage while she performed her hit tunes in a variety of sexy ensembles, including a black leather corset along with matching pants and a sparkly mesh bodysuit.
It was just less than two weeks ago when Spears made waves on social media after she debuted her new brunette 'do by posting a photo on Twitter to promote her Fantasy "Naughty Remix" and "Nice Remix" perfumes.