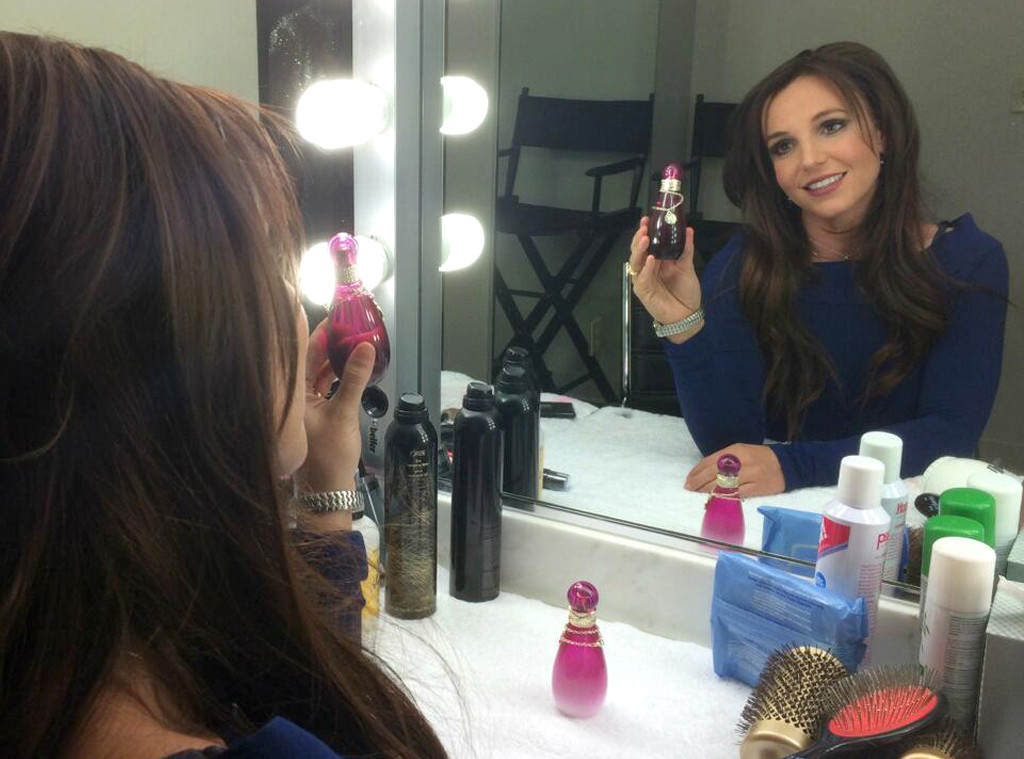 Twitter
Britney Spears has gone brunette.
The former blonde songstress revealed her darker locks when she posted a photo on Twitter Saturday afternoon to promote her Fantasy "Naughty Remix" and "Nice Remix" perfumes.
"Spice up Valentine's Day by getting 'Naughty & Nice' ((pun intended)) ;)," Spears tweeted, along with the pic, which showed her holding up a bottle of the perfume while smiling in a mirror.
This isn't the first time the "Work Bitch" crooner has switched up her hair color though.
Kevin Winter/Getty Images
Last February, she showed up at Elton John's Academy Awards Viewing Party rocking darker locks as well.
What do you think about Spears' brunette hue?
Love it? Or hate it?
Sound off in the comments.