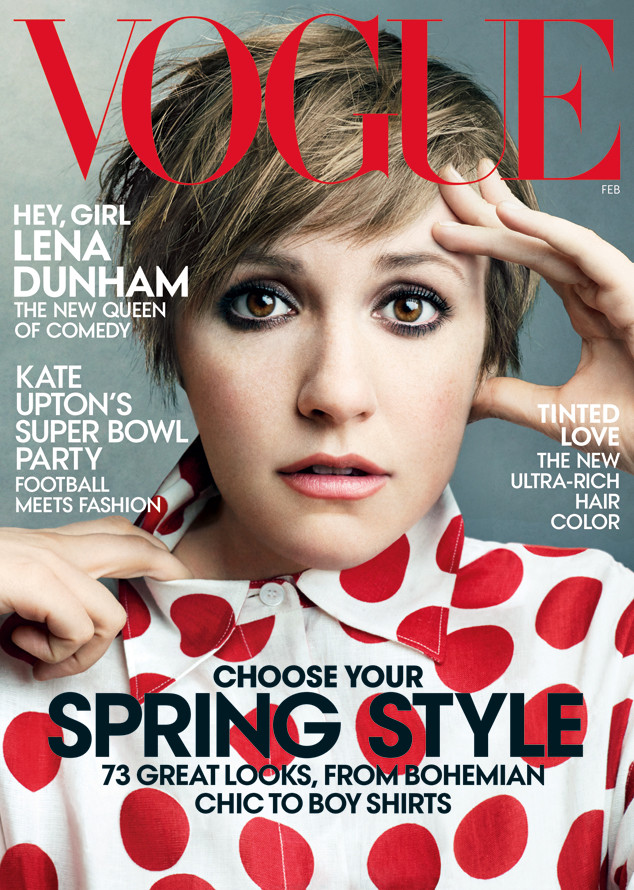 VOGUE/Annie Leibovitz
Lena Dunham fulfilled a childhood dream when she covered the February 2014 issue of Vogue.
What the two-time Golden Globe winner didn't anticipate, however, was that Jezebel would subsequently offer a $10,000 bounty for unretouched photos of the actress in the famed fashion magazine. In an interview with Grantland's Bill Simmons posted Thursday, Dunham—the star, creator and executive producer of HBO's Girls—opened up about the feminist website's hurtful exposé.
"That was messed up," Dunham said of writer Jessica Coen's multiple articles. "I think Jezebel is really smart and funny. I think it's just like once you've been attacked that way it's hard to enjoy. It's hard to enjoy once you feel like they've made such a monumental error in their approach to feminism."
Coen claimed it was never Jezebel's intention to "shame" Dunham, but the plan ultimately backfired. "Her body is real. She is real. And for as lovely as the Vogue pictures are, they're probably not terribly real," the editor wrote. She later added, "This is about Vogue, and what Vogue decides to do with a specific woman who has very publicly stated that she's fine just the way she is, and the world needs to get on board with that. Just how resistant is Vogue to that idea? Unaltered images will tell."