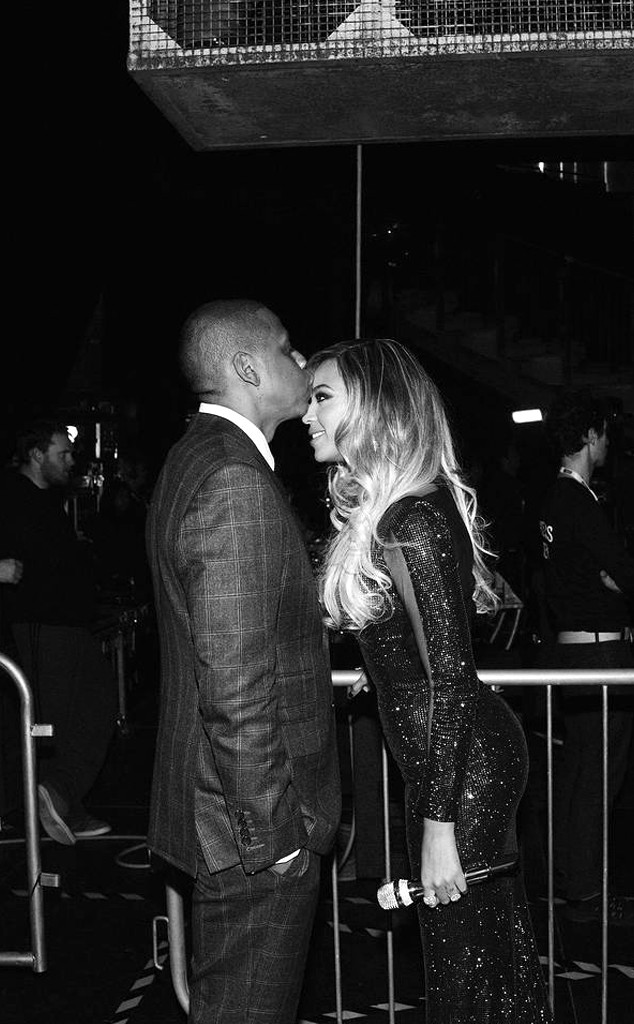 iam.beyonce.com/ Robin Harper
Jay-Z is clearly one supportive hubby.
Prior to Beyoncé taking the stage to belt out her song "XO" at the 2014 Brit Awards on Wednesday, the rapper gave his wife an affectionate kiss on the forehead, as seen in this sweet snap she posted to her Tumblr.
Bey also shared a shot that shows the dynamic duo taking time out for a little romantic slow dancing.
Drunk in love indeed.
In another pic, we get a glimpse of the singer getting her glam on.