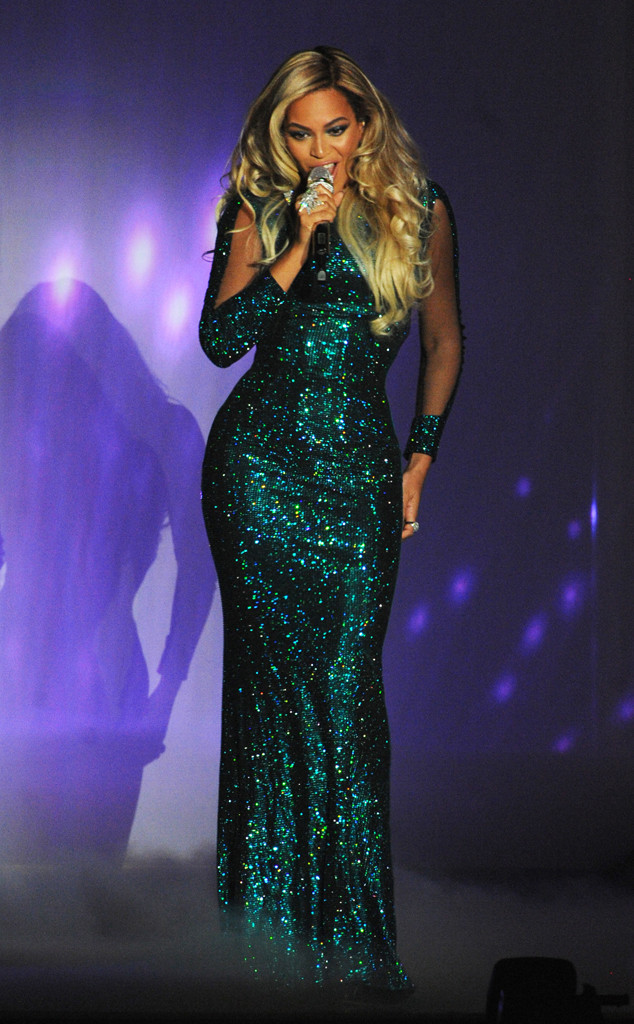 Dave J Hogan/Getty Images
Beyoncé shines on stage—literally.
The pop superstar dazzled in a long, form-fitting Vrettos Vrettakos gown that contained—wait for it—140,000 blue zircon crystals (!) during her debut performance of her single "XO," off her latest self-titled album, at the 2014 Brit Awards in London. Bey, and her longer locks, took the stage for the first time in a decade at the event and absolutely stunned as she belted the sweet ballad, giving the audience a memorable show.
There was no extra glitz or glamour (not really necessary with a dress like that) or backup dancers and crazy antics. The singer's main focus were her powerhouse vocals—OK, and a bit of smoke and flashing lights in the background.