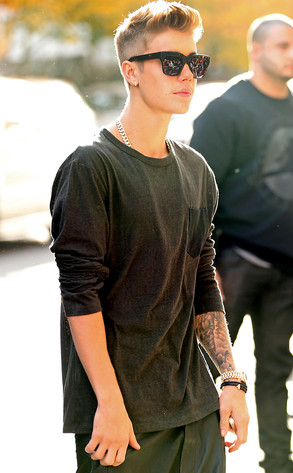 Splash News
Justin Bieber is keeping busy and working hard these days.
The 19-year-old pop phenom gave his fans an update on Wednesday morning about his jam-packed schedule.
"Dance rehearsal. Guitar practice. Workouts. Voice strengthening. Studio writing sessions," the Canadian singing sensation tweeted. "Always working to get better. Work hard. Be great."
He also added an inspirational message, urging his followers to "keep strong."
"I see all your comments. Keep strong. Be the best that you can be. Much love," the "Somebody to Love" crooner shared.