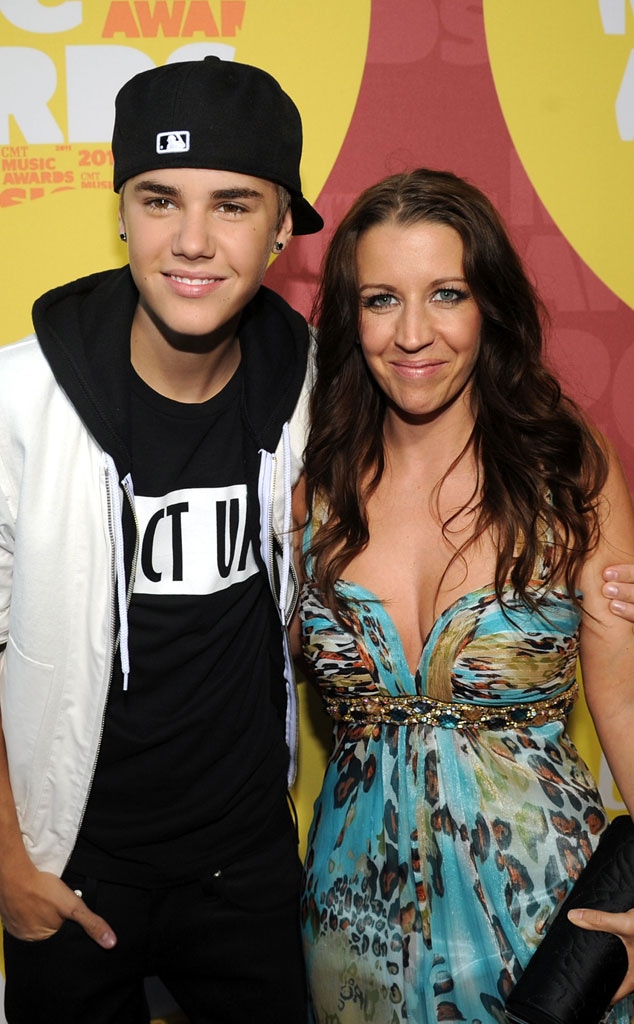 Diamond/Getty Images for CMT
Justin Bieber's mom Pattie Mallette is standing by her son amid lots of controversy surrounding the 19-year-old singer and his legal drama, which includes a Miami DUI arrest.
"As any mom of an adult child, Pattie is holding him close and talking to him about everything, but she can't make his decisions for him," a source close to Mallette tells E! News exclusively.
"As any caring mother would be, Pattie is genuinely concerned for Justin, and she has said in many interviews before that she doesn't have her head in the clouds and keeps in very close touch with Justin," the source adds. "She talks with him almost every day, which is likely more than any mom and a 19-year-old son...and she is in the public eye dealing with all of this."
The source says Bieber isn't the only one under a lot of pressure right now.
"It's so hard to see people's opinions and accusations when they don't know her," the source says of Mallette. "If she is with Justin, she is accused of endorsing or enabling him, yet if they find out she is not with him, they accuse her for not being with her own child in a time like this."
The insider adds that Mallette would "never do anything to bring harm to Justin."
"Pattie has a great relationship with Justin," our source adds. "He knows where she stands on the decisions he's making in his life. He knows what she is proud of and what she has serious discussions with him about."
As for Bieber's questionable decisions as of late, the source goes on, "Pattie never makes excuses for her son, but she is not going to turn on him for the approval or opinion of the world."
"Those close to her know from Pattie, that it's always challenging as a parent to raise your child in the way you know to be right, letting them grow as they need when they become adults and have strangers share their opinion in unfounded, often hateful ways," the insider told us. "It would be hard to imagine that any parent wouldn't feel the same love, concern and responsibility as Pattie does in regard to her son's well-being. Pattie and [his dad] Jeremy both know that they are responsible before God and are focusing on their son's well-being in private."