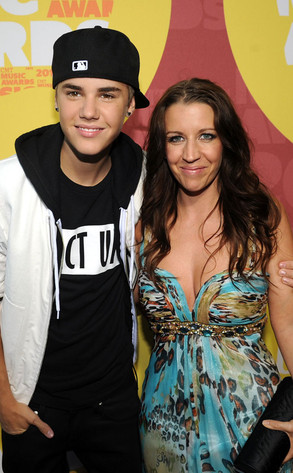 Diamond/Getty Images for CMT
Justin Bieber's mom Pattie Mallette is standing by her son amid lots of controversy surrounding the 19-year-old singer and his legal drama, which includes a Miami DUI arrest.
"As any mom of an adult child, Pattie is holding him close and talking to him about everything, but she can't make his decisions for him," a source close to Mallette tells E! News exclusively.
"As any caring mother would be, Pattie is genuinely concerned for Justin, and she has said in many interviews before that she doesn't have her head in the clouds and keeps in very close touch with Justin," the source adds. "She talks with him almost every day, which is likely more than any mom and a 19-year-old son...and she is in the public eye dealing with all of this."