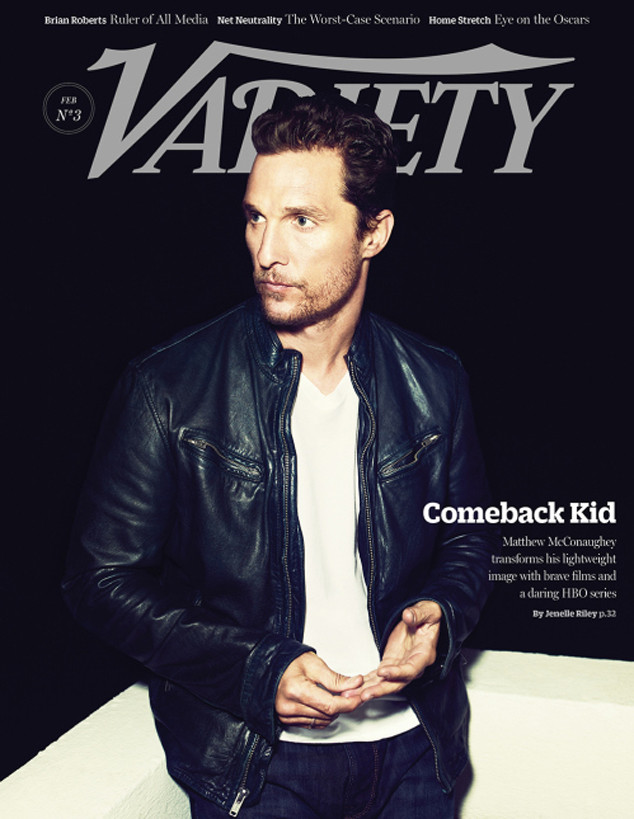 Variety
Alright, alright, alright! Work is going pretty well for Matthew McConaughey these days, and he's not about to take that for granted.
But instead of transforming into his next movie role right away, the Dallas Buyers Club star tells Variety, "For the next two months, I'm playing the character of Matthew McConaughey, an actor proud of the films he's been in."
And he should be! His portrayal of Ron Woodruff in Dallas Buyers Club earned him a SAG Award and a Golden Globe, as well as an Oscar nomination. The 44-year-old Texas native spoke about this recognition in the third person, saying, "If any of those films or his performances are in awards shows, he's going to go, heart high and head up, and look them all in the eye and say, 'Damn right this is a great time in my career.'"