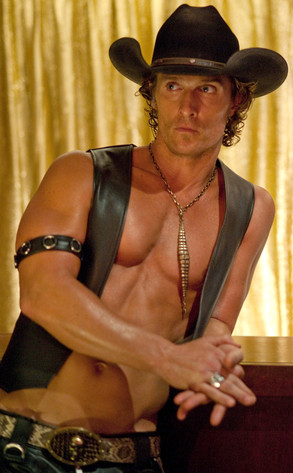 Warner Bros. Entertainment
Remember when Matthew McConaughey wore a thong for his sexy male stripper role in Magic Mike?
The 44-year-old actor recently stopped by The Graham Norton Show where talk quickly turned to his hot Magic Mike role. McConaughey recalled getting used to wearing nothing but a skimpy thong on set.
"What I did do, which a lot of us did, is you put one of those on and you find your body kind of gets a little inverted," the Oscar nominee said before taking a bended-over stance.