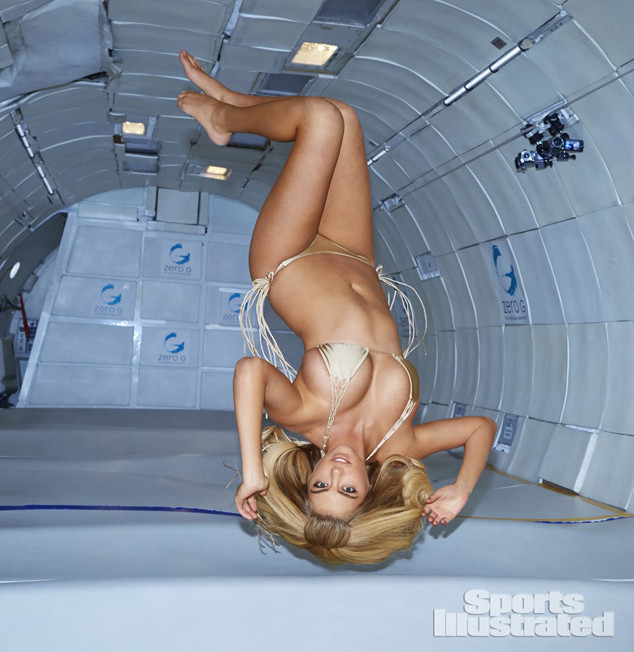 James Macari/Sports Illustrated
It's Kate Upton like we've never seen her before: in space! Well, not really.
But the 21-year-old super model did recently do a zero gravity photo shoot in a weightless Zero G airplane for Sports Illustrated's 50th anniversary Swimsuit Issue magazine.
For the shoot, Upton showed off lots of skin and her signature curves in a barely there gold bikini from Target (it's only $35 in stores!). The blond beauty posed seductively while floating in the air and showing tons of cleavage.