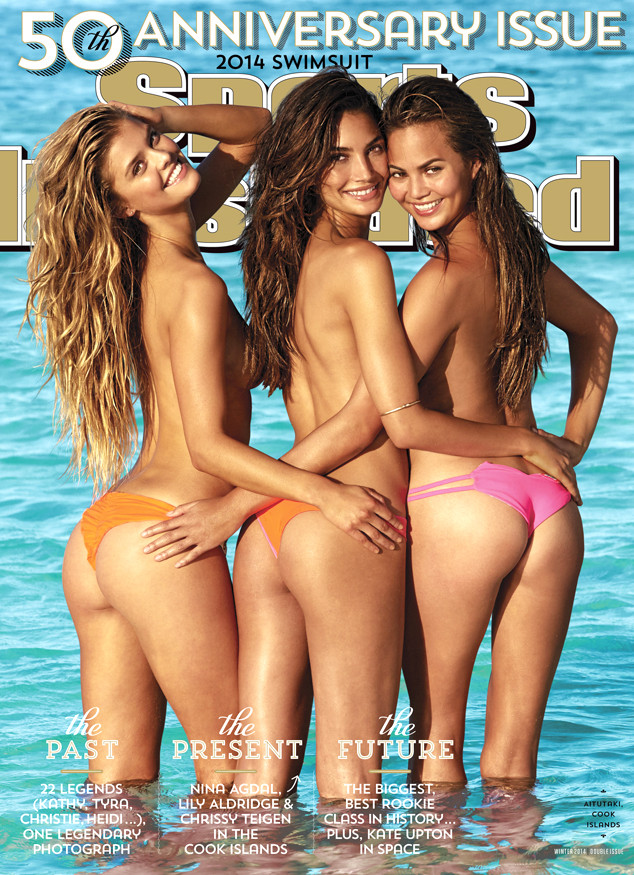 Courtesy James Macari for Sports Illustrated
Chrissy Teigen, Nina Agdal and Lily Aldridge were all ecstatic to find out they'd landed the cover of the 2014 Sports Illustrated Swimsuit Issue.
In fact, Chrissy "cried like a baby" when she saw the reveal, hubby John Legend said Friday on Good Morning America. "She was so excited, and it was a surprise because you never know who's going to be on the cover. These are all beautiful women."
"She's been in the issue for several years now, and every year it's been someone else," said John. "And this year it's her. We're very excited about it."