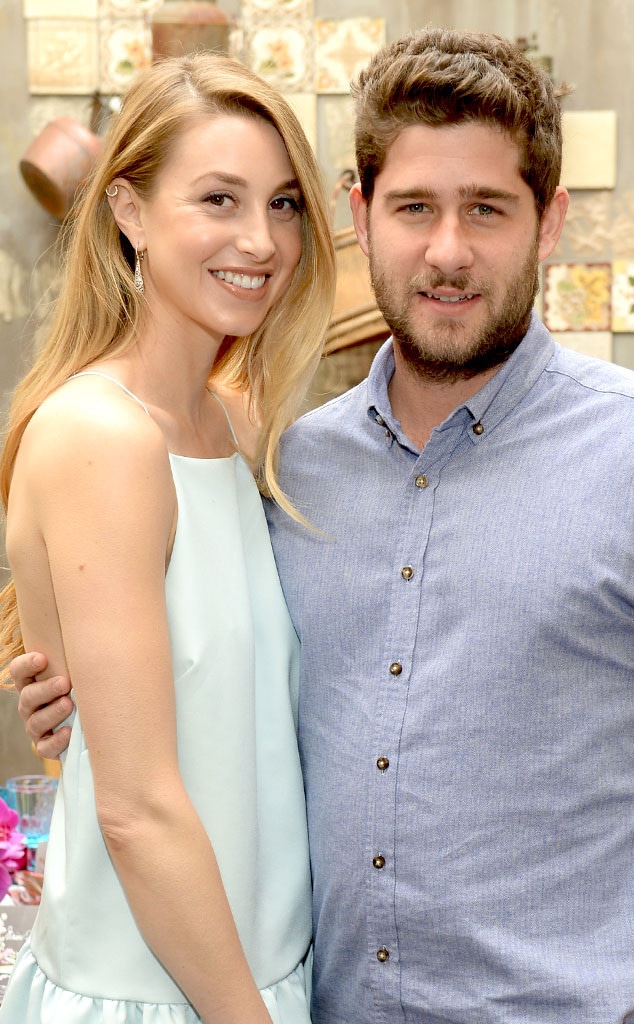 Wedding Paper Divas
The minute Whitney Port got engaged to Tim Rosenman we knew their love story would inspire fairytale weddings for fashionistas everywhere.
One glance at the lovebirds and it's safe to say that they're absolutely a match made in heaven; after all, they actually met years ago on The City, Port's New York City-based reality show that Rosenman was an associate producer on.
When we were invited to a special bridal luncheon for the 28-year-old fashion designer at Mari Vanna in West Hollywood hosted by Wedding Paper Divas and expertly planned by Mindy Weiss, we simply couldn't refuse!
Every detail (from a lavish dessert table to elaborate inspiration boards and spectacular place settings galore) of the celebratory event was exceptionally beautiful and perfectly spoke to Whitney's incredible sense of style and feminine aesthetic—a hint as to what's to come for her upcoming big day.
And while the California girl announced that she will be designing custom wedding stationery this year with Wedding Paper Divas, she divulged that she's leaving all of the wedding planning itself to her sister, Ashley, who just so happens to be a wedding planner.
How convenient!
"I have so many ideas! I want to do everything, but not everything works together so it's my sister's job to make my mismosh something cohesive," she explained, also divulging that she'll certainly have an outdoor destination wedding for about 150-200 guests, likely at the end of this year. "I'm pretty sure we know where we're getting married, so the location kind of speaks for itself in terms of what kind of vibe it lends itself to. I just have so many different ideas so I haven't quite pinned it all down yet."
So has  Whitney swapped planning tips with her pretty pal Lauren Conrad, who's also engaged to wed William Tell? 
"No, I haven't collaborated with her yet on anything, but we touched base when we both got engaged, just to share how exciting it is! It was crazy that it was around the same time," she smiled.
To that end, Port told us she is actually doing without a traditional wedding party, and also shared that she will definitely be designing her own wedding dress.
"My dress will just be a mix of everything, but something comfortable I don't want a princess-y, cupcake-y gown. I'm more of a silk and laces type of girl, definitely not so much sparkle!" she told us.
And not surprisingly the style maven has a pretty clear idea of what she'd like her guests to wear as well.
"It's just important for me that it's sunny and everyone can just be casual, without it being underdressed. I want everyone to be dressed up and have fun with it, but I'm not the kind of bride that's going to enforce black tie all the way."
"I definitely want some neutrals, some pastels, but I think there's going to be elements of everything I like. I feel like I could take elements from all different vibes and blend them together."
Whatever you decide, Whit, we know it's going to be amazing!