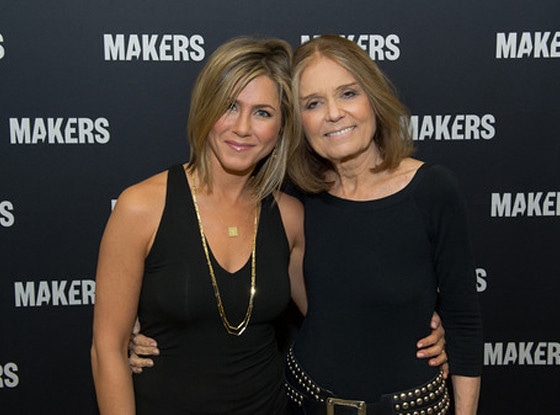 Courtesy of Brian Virgo
Now this is what you call a quick change!
A week after Jennifer Aniston was spotted rocking hair extensions at Portia de Rossi's 41st birthday party, the star has already returned to her bob haircut.
Why the temporary transformation? Well, since she's not currently filming anything, we're guessing it had something to do with her various spokesmodeling gigs. Perhaps a new SmartWater campaign? Who could forget when she wore that hilarious wig in the last ad?
Whatever the reason, it's not all that surprising that the actress decided not to keep the added length. Aniston has previously stated that extensions ruined her mane. "My real hair was getting thinned out again from all the extensions. It was starting to look fake," she told InStyle in 2011. 
Clasos.com.mx / Splash News
No word yet on if she'll switch up her 'do (or wear another wig) for her new indie drama Cake. Or, more importantly, what length or style she might wear for her upcoming nuptials to Justin Theroux.
Back in October when the actress first debuted her bob, she shared: "I was just ready for a change. I was ready for something new, to get it out of my face, so I could have a bit of an easier go at it."
Around the same time, her longtime hairstylist Chris McMillan, who created the 'do, told E! News:  "The cut is a piecey A-Line bob. It is choppy but with no hard edges. We are calling it the 'un-precious bob'."