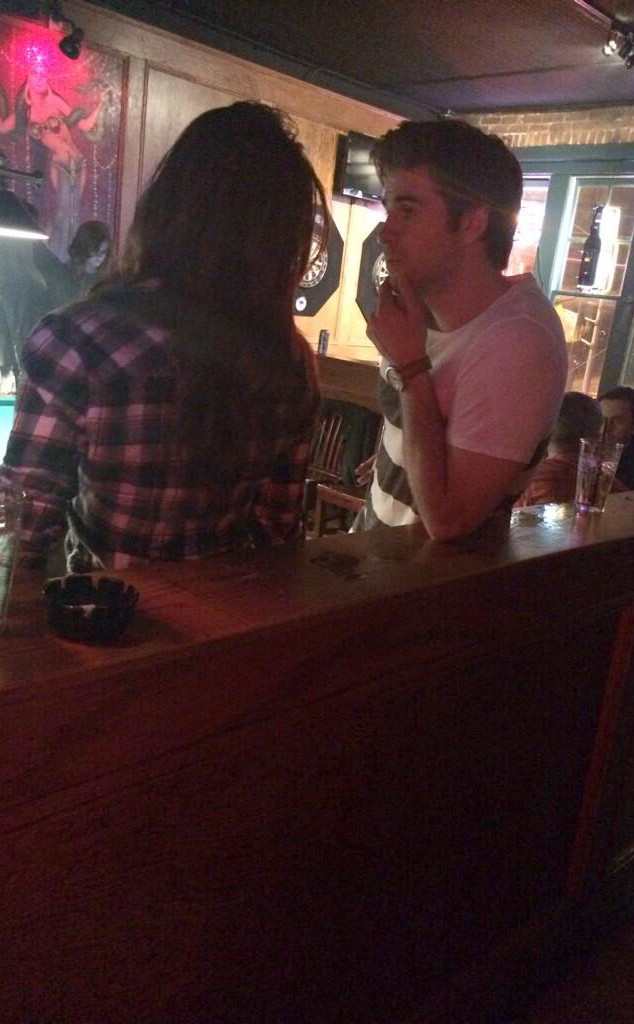 Twitter
Could Liam Hemsworth and Nina Dobrev be Hollywood's next young power couple?
The Hunger Games actor, 24, and the Vampire Diaries actress, 25, were spotted bonding at Atlanta's Corner Tavern over the weekend, leading many to wonder if they're seeing each other romantically. "They were talking to each other mostly, but they didn't look flirtatious by any means," a source says. "On occasion, Liam put his arm around Nina's shoulder when he was talking to her at the bar."
Even in the dimly lit hangout, 6-foot-3 Hemsworth stood out. "A group of girls came up to take pictures with Liam," the source says, adding that the Paranoia star even bought a round of drinks for people.