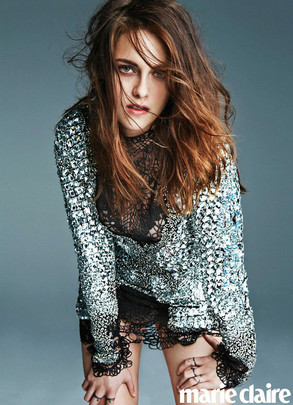 Tesh/Marie Claire
Kristen Stewart isn't known for being particularly expressive, but yet again, she's keen on proving people wrong!
In the March issue of Marie Claire, the actress reveals that she's been writing poetry for years. One poem, titled "My Heart Is a Wiffle Ball/Freedom Pole," was written after Twilight ended. Stewart was inspired to write it during a road trip stop in Texas.
Robert Pattinon's ex-girlfriend isn't the only celebrity who dabbles in poetry. James Franco has shared his art with The Huffington Post, and a selection of Charlie Sheen's works has been published in GQ.
"Oh, my God, it's so embarrassing," Stewart, 23, says of sharing her work. "I can't believe I'm doing this."