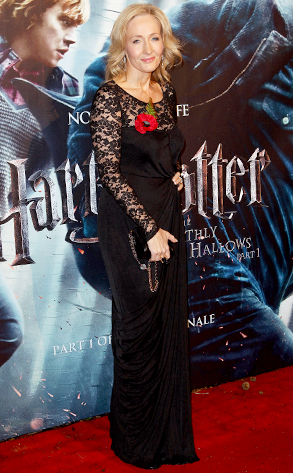 Dave Hogan/Getty Images
Seven years after the beloved Harry Potter book series came to an end, author J.K. Rowling has revealed that she regrets turning characters Hermione Granger with Ron Weasley into a couple.
In a Wonderland magazine interview with guest editor Emma Watson, who played the brainy Hermione in eight films, Rowling admitted that she thinks Potter and Granger would have been a better pairing.
"I wrote the Hermione/Ron relationship as a form of wish fulfillment. That's how it was conceived, really," Rowling, 48, told Watson, 23. "For reasons that have very little to do with literature and far more to do with me clinging to the plot as I first imagined it, Hermione ended up with Ron."