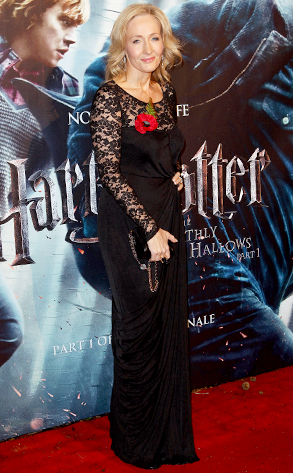 Dave Hogan/Getty Images
Christmas came early for Harry Potter fans!
J.K. Rowling cast a spell on readers years ago, and now she's hoping to do the same with theatergoers. The author is developing a play about the titular character's life before he attended Hogwarts School of Witchcraft and Wizardry, she announced on Friday, Dec. 20.
In a statement, Rowling said the stage show will "explore the previously untold story of Harry's early years as an orphan and outcast." Rowling will co-produce the play, along with veteran British theater producers Sonia Friedman and Colin Callender.
Rowling will also collaborate with a writer but will not write the script herself. As of press time, the script writer and director have yet to be hired.