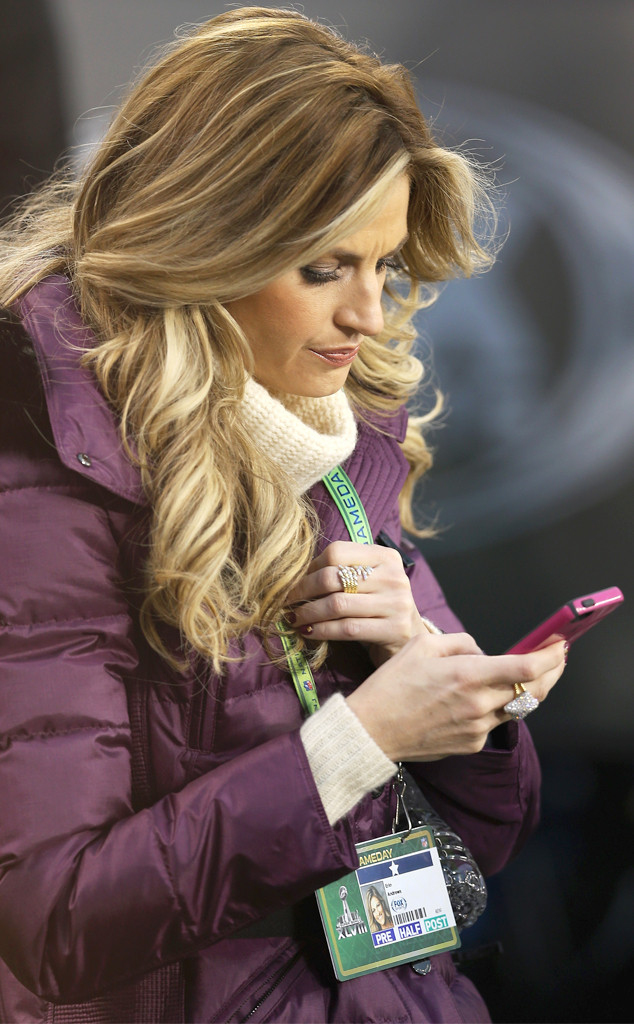 Christian Petersen/Getty Images
Erin Andrews didn't get to speak with Seattle Seahawks cornerback Richard Sherman after his team crushed the Denver Broncos 43-8 at MetLife Stadium in East Rutherford, N.J., on Sunday, Feb. 2. The Fox Sports broadcaster did, however, get a chance to speak with the athlete late last week.
Andrews defended Sherman's post-game interview, which took the internet by storm after his team beat the San Francisco 49ers on Sunday, Jan. 19. As he shouted at Andrews (and then the camera), he also dissed 49ers wide receiver Michael Crabtree. "I'm the best corner in the game!" the NFL player yelled. "When you try me with a sorry receiver like Crabtree, that's the result you're going to get! Don't you ever talk about me! Don't you open your mouth about the best, or I'll shut it for you real quick!"