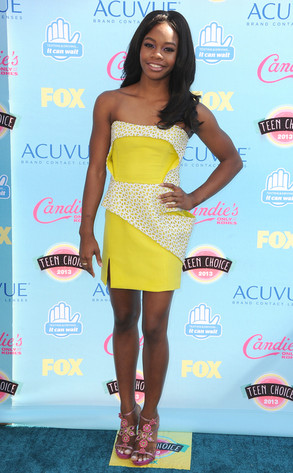 Steve Granitz/WireImage
Gabby Douglas' fans will get an inside look at her road to the 2012 Olympics tonight.
The 19-year-old Olympic gymnast's biopic, The Gabby Douglas Story, which airs on Lifetime, follows Gabby (played by Imani Hakim and Sydney Mikayla) as she overcomes life struggles and later becomes part of the "Fierce Five" at the 2012 Olympics.
The TV movie also reveals Douglas' mother's own financial issues, as she tried to keep up with the cost of Gabby's gymnastics career and caring for her three other children.
Regina King also stars in the biopic as Douglas' mother, saying she spent hours on the phone with Douglas' mother to prepare for production, when she appeared on Today with Douglas Friday.