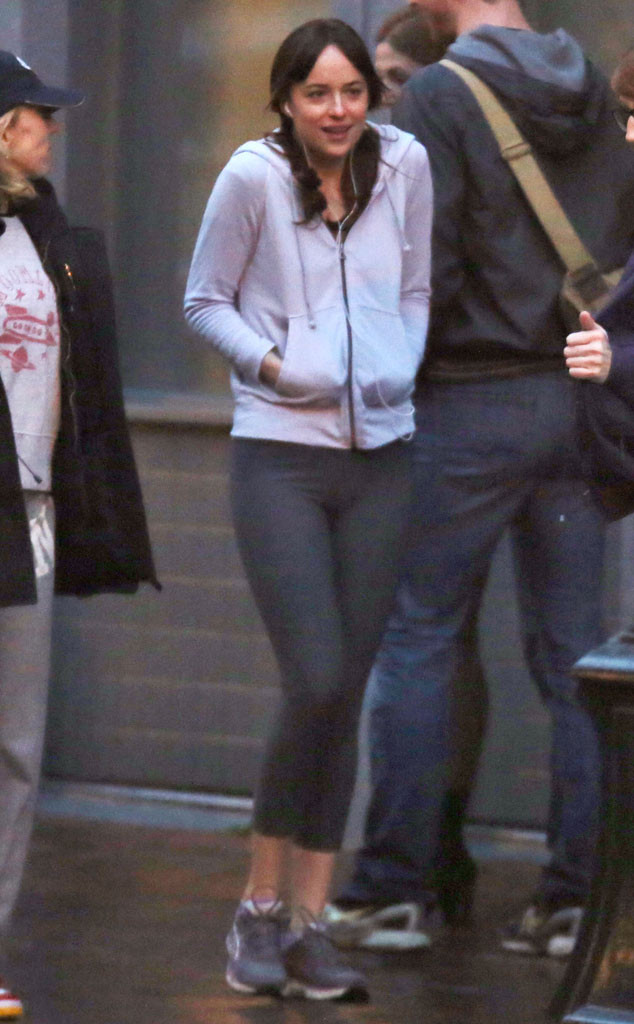 JKING/FAMEFLYNET PICTURES
Fifty Shades of Grey star Dakota Johnson was working on her fitness while filming a scene for the upcoming flick.
The 24-year-old was spotted jogging during a night shoot on the streets of Vancouver on Wednesday, Jan 29.
Dressed in a pair of capri running pants, a pink sweatshirt and a messy ponytail, Johnson tried to stay warn in the chilly weather.
In between takes she was seen bundling up with a parka and warming up her hands in her pockets.
There was one minor speed bump that Johnson ran into throughout the scene, her headphones!