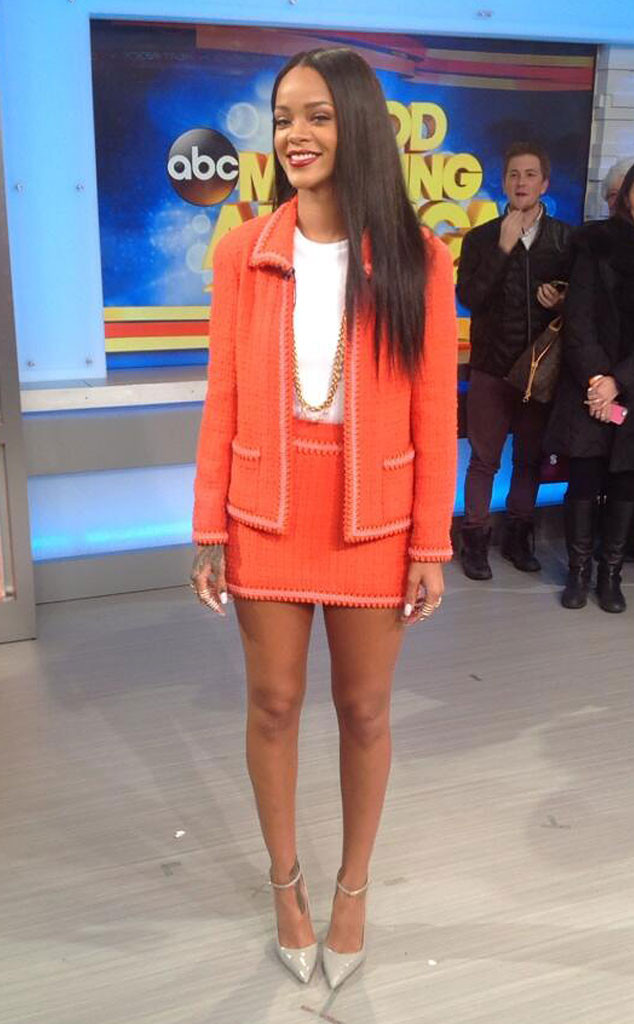 GMA/Twitter
What's crazier: Rihanna nearly naked or Rihanna completely covered up?
Just think about it for a second. The singer's skin-bearing ensembles have basically lost their shock value at this point—we've come to expect a thigh high slit and/or a plunging neckline.
What we weren't expecting was for her to step out in a Jackie O-esque orange power suit. But that's exactly what she did at Wednesday's Good Morning America taping in New York City. Clad in an orange Chanel skirt and matching jacket with white bodysuit by Adam Selman (which was more like a fancy white tee) and gray Manolo Blahnik pumps, the singer looked liked she'd undergone a makeunder.
Even her hairstyle was simple. Just a middle part and long, extra sleek strands.