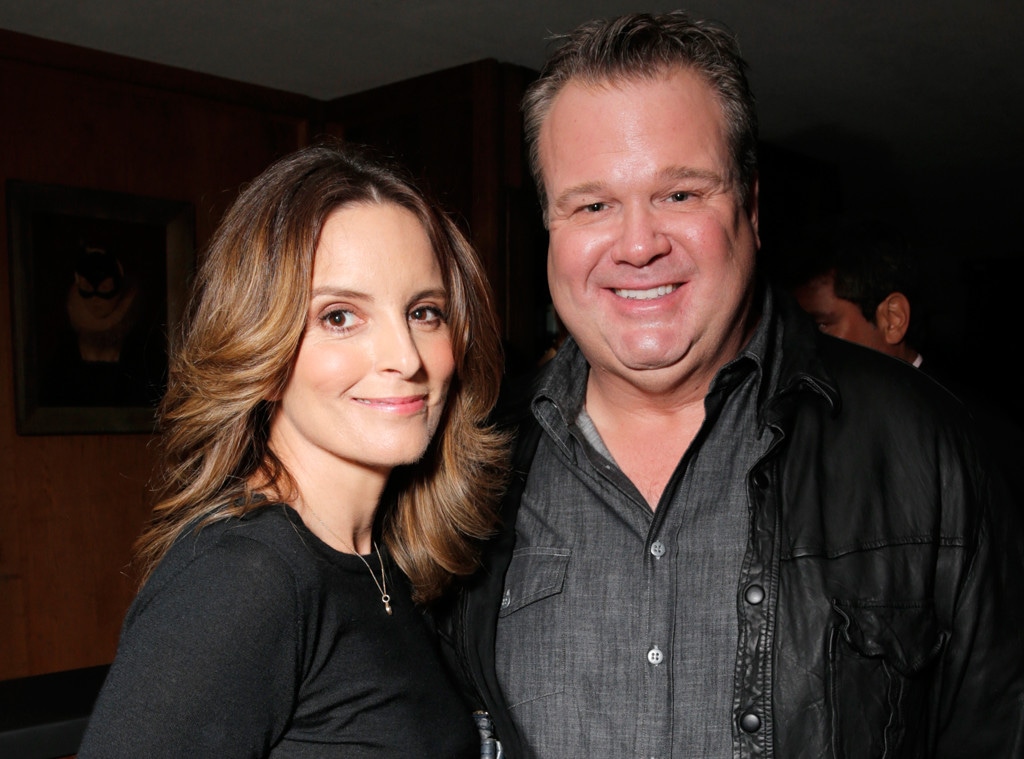 Todd Williamson/Invision for THR/AP Images
Eric Stonestreet is crushing on Tina Fey!
During an interview with Howard Stern earlier today, the Modern Family actor revealed that he goes way back with the 30 Rock actress. They actually trained together years ago at the Second City improv club.
"She was my Level 2 teacher, yeah," Stonestreet dished. "Tina is hot and I've always found Tina extremely attractive. But Tina didn't look like the Tina now. She was hot because she was so f--king talented and funny. Every guy had a huge crush on her. She's been with her husband, Jeff, for years and years and years now."
Stonestreet and Fey's relationship never went beyond friendship. These days, the Emmy winner uses the dating app Tinder to meet women.
Stonestreet compared his experiences using Tinder to the gay hookup app Grindr, telling Stern "On Grindr, I think it's a hundred percent, you're getting your d--k sucked or you're f--king somebody. That's for sure. On Tinder, there's a decent chance [of a date] but it's all based on immediate physical attraction. So you just swipe through people and you see pictures and you either say 'like' or 'nope.'"
"I've gone out with a couple girls in L.A. that I met on Tinder, like on real dates," he added. "It's hard to meet people."
Stonestreet said he's met a "decent amount" of women using the app and has actually had a few "same day" hookups in the bedroom! He even missed out on a hookup last night because he had to be up early to do today's interview with Stern.
LOL!