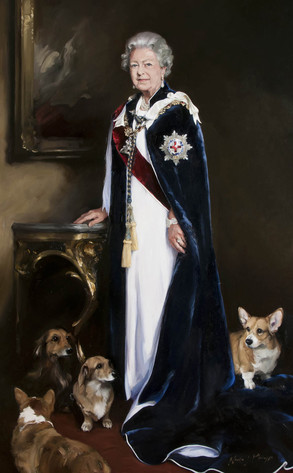 Royal Mail/Rex / Rex USA
Perhaps Queen Elizabeth II could learn something from her thrifty granddaughter-in-law Kate Middleton. The 87-year-old monarch has been overspending the royal family's famous fortune, according to a report published by the Commons Public Accounts Committee on Monday, Jan. 27.
Following her courtiers' advice, Her Majesty the Queen's reserve fund has fallen from £35 million ($58 million) in 2001 to just £1 million ($1.6 million) in 2014. The report states the royal family is "spending above their means and dipping into the reserves...the balance now stands at an all-time low."
The report also reveals that a number of palaces are in "dangerous or deteriorating" conditions. Forty percent of them, in fact, are "below acceptable standards." It's not exactly new information, as Queen Elizabeth II knows that there's an $82 million backlog in repairs due to tightened government funding.