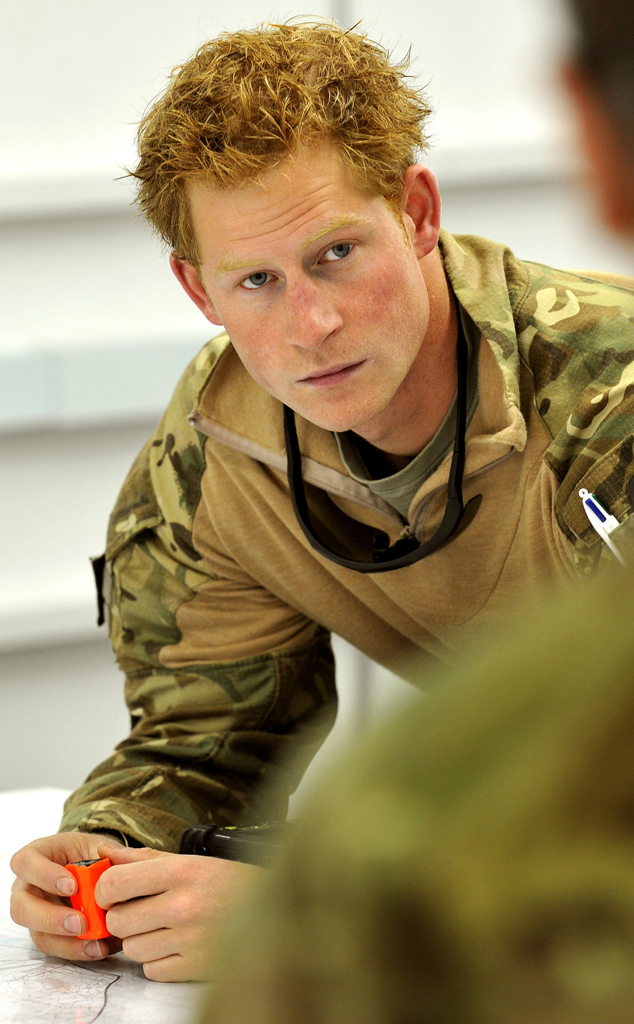 AFP PHOTO / POOL / JOHN STILLWELL/Getty Images
Prince Harry's future plans are no longer up in the air.
The royal redhead, 29, has completed his attachment to 3 Regiment Army Air Corps and will now take up a staff officer role in HQ London District, Kensington Palace announced on Friday, Jan. 17. The fourth in line to the British throne spent more than three years serving as an Apache helicopter pilot.
"Captain Wales has reached the pinnacle of flying excellence as an Apache pilot, particularly in Afghanistan and, in the process, has proved to be a real inspiration to the many Army Air Corps officers and soldiers who have come to know him so well over the last two years," Lt. Col. Tom de la Rue, who commanded Prince Harry in the Army Air Corps, said in a statement.