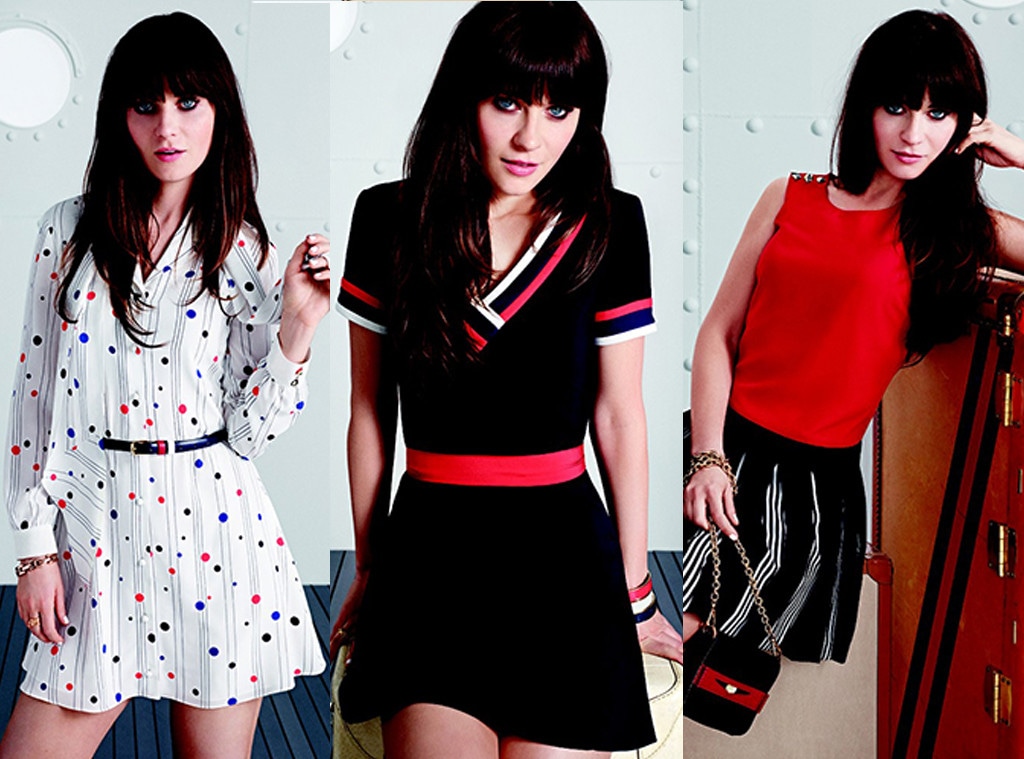 Courtesy of Tommy Hilfiger
Now here's some good news for our closet and bad news for our credit card: Zooey Deschanel has teamed up with Tommy Hilfiger.
The New Girl actress joined forces with American prepster Hilfiger to create a darling capsule collection comprised of 16 retro-inspired mini dresses in a classic red, white and blue color palette.
The collection is titled "To Tommy, From Zooey" (cute, right?), and all the looks have a very London-in-the-1960s vibe. Our favorite frock? A belted black mini dress with red and white piping. So Jess-esque.
Prices range from $98 to $199, and 14 of the 16 dresses will launch in Macy's starting April 14. Later, all 16 will be available at Tommy.com starting April 21.
If you ask us, this is a match made in fashion heaven, and we're surprised it took Zooey and Tommy this long to team up.