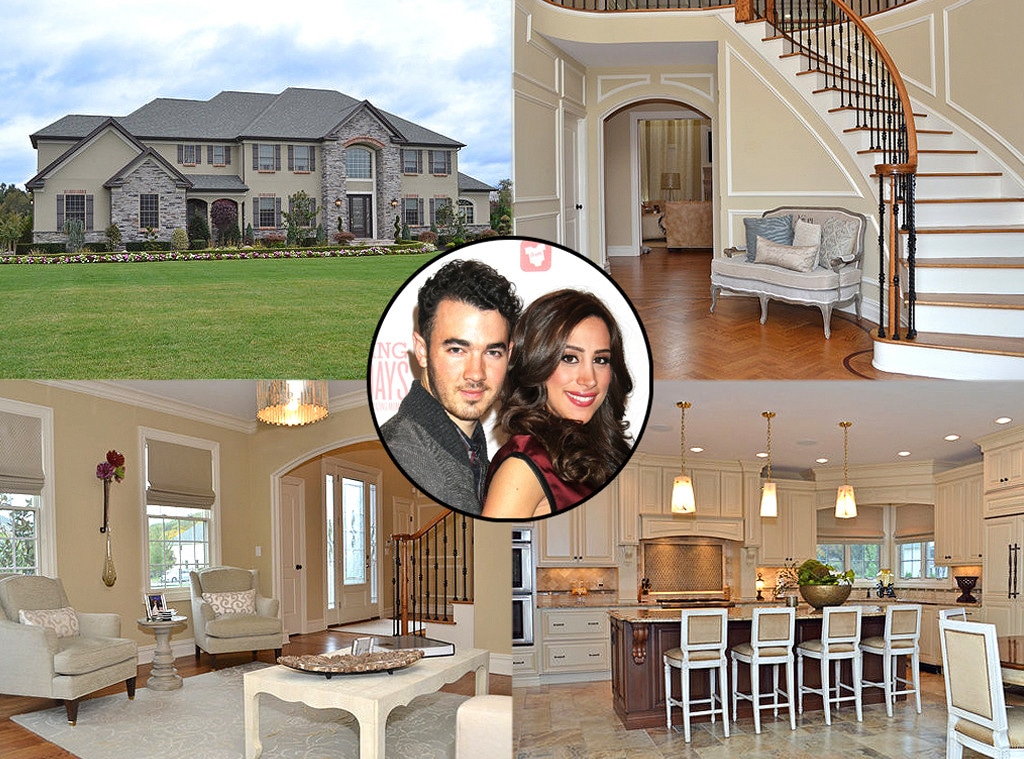 www.airbnb.com, Laura Cavanaugh/WireImage
OK, so you didn't get box seats to the Super Bowl this year, doesn't mean you can't watch the big game and feel like a celebrity at the same time.
That was Kevin Jonas and his pregnant wife Danielle Jonas' idea when they decided to rent out their New Jersey home—yes, the digs featured on their E! Show Married to Jonas—for $20,000 per night from Jan. 28 to Feb. 9.
And no you won't be watching the Seattle Seahawks vs. the Denver Broncos from the couples' home theater room with stadium seating and a 3-D projector (though, that would be cool). The parents-to-be are throwing in four tickets to Super Bowl XLVII, which is being held at nearby MetLife Stadium.
"This year, I'm on baby watch so there's no way I'm going to the Super Bowl," Kevin shared with OK! magazine. "This was an opportunity for someone to use my house in a fan manner. I'm going into my own Super Bowl. I might be watching it in the delivery room!"
The six bedroom, five and a half bathroom home—which is also up for sale—will also be stocked with whatever food and drinks you request. Plus, Kevin is giving full access to his wine collection.
But that's not even the best part: A portion of the renting fee will go to their charity Change for the Children. Win-win!