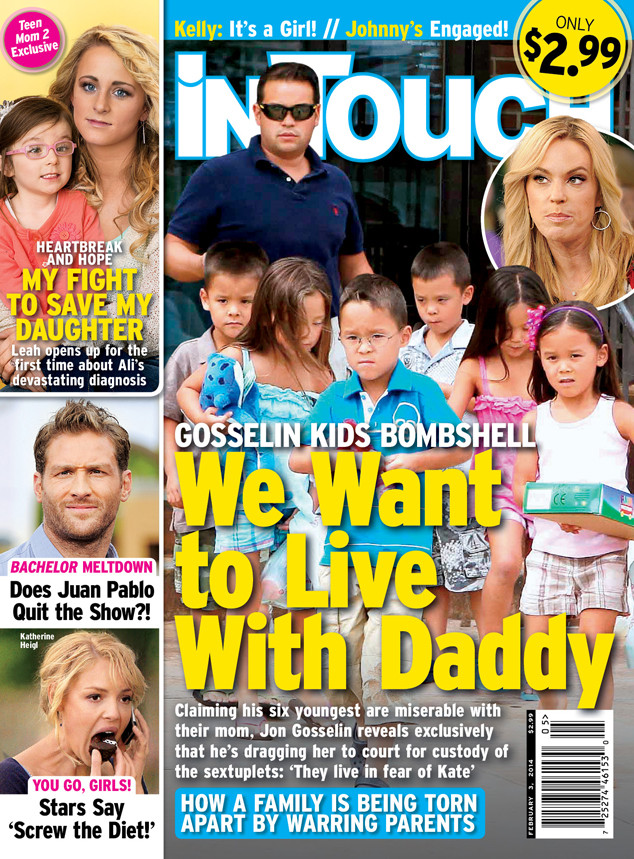 InTouch
Jon Gosselin goes for the jugular in the Feb. 3 issue if In Touch.
Speaking to the weekly tabloid, the Couples Therapy star puts Kate Gosselin on blast and vows to sue the former Dancing With the Stars competitor for custody of their 9-year-old sextuplets. "When they visit, they don't want to leave," says the father of eight, who works as a waiter in rural Pennsylvania.
"Kate treats people like garbage. She treats her kids like garbage," he says. "She needs a reality check."