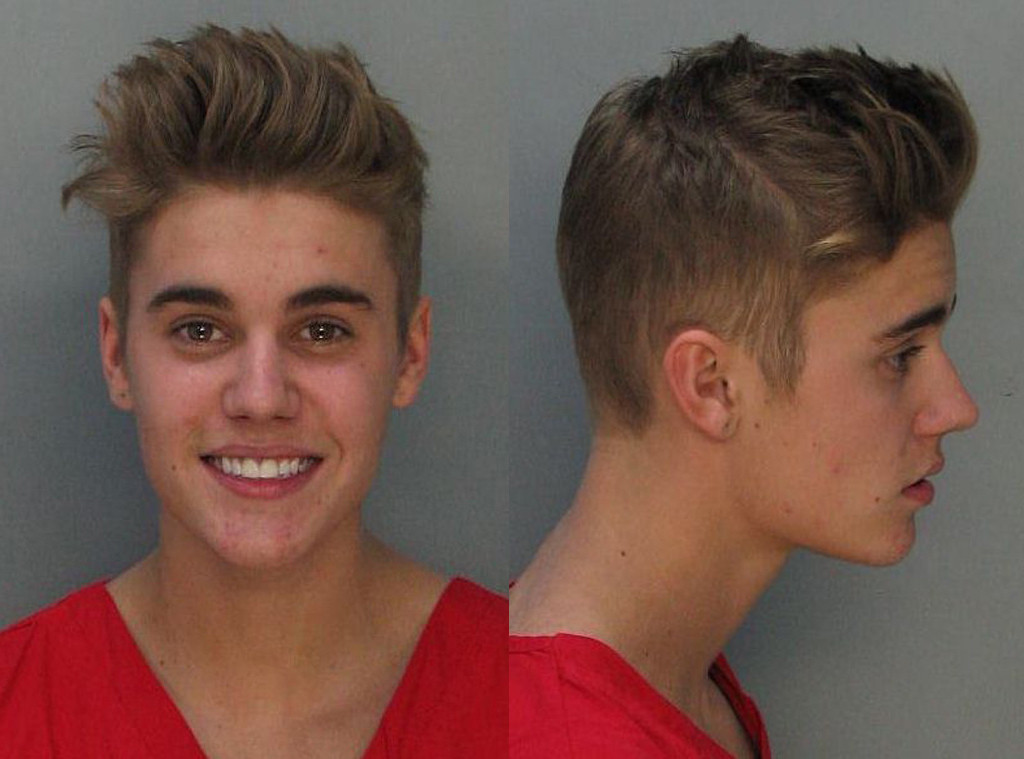 Justin Bieber looks pretty pleased with himself.
The singer is all smiles in his just-released mug shot, which E! News obtained just hours after his arrest. The 19-year-old pop star was drag racing in a rented Lamborghini when he was pulled over shortly after 4 a.m. on Pine Tree Drive and 26th Street in Miami Beach, Fla.
Bieber, who did not have a valid license, failed a field sobriety test and was later charged with DUI. He told a police officer that he was taking prescription antidepressants and had also smoked marijuana. The "Somebody to Love" singer also admitted that he'd had a beer earlier that night.
Singer Khalil Sharief was also pulled over and arrested. He, too, was charged with DUI.
The pals were driving almost double the 30 mph speed limit and were taken to Miami-Dade Jail, where they were fingerprinted had their mug shots taken.
Hours before his arrest, a source told E! News that Bieber's advisers have been "encouraging him to go to rehab for a while. He won't listen to his team."
"His ego has gotten out of control," the source explained. "Lil Za, Milk, and Lil Twist are particularly bad influences on him."
Earlier this month, police raided Bieber's mansion in Calabasas, Calif., in an effort to collect evidence that might tie him to an egging incident that caused $20,000 worth of damage to a neighbor's home. Lil Za was arrested for possession of ecstasy and unprescribed Xanax. The teen musician "has not been exonerated, nor has he been arrested" just yet, a police spokesperson said last week.