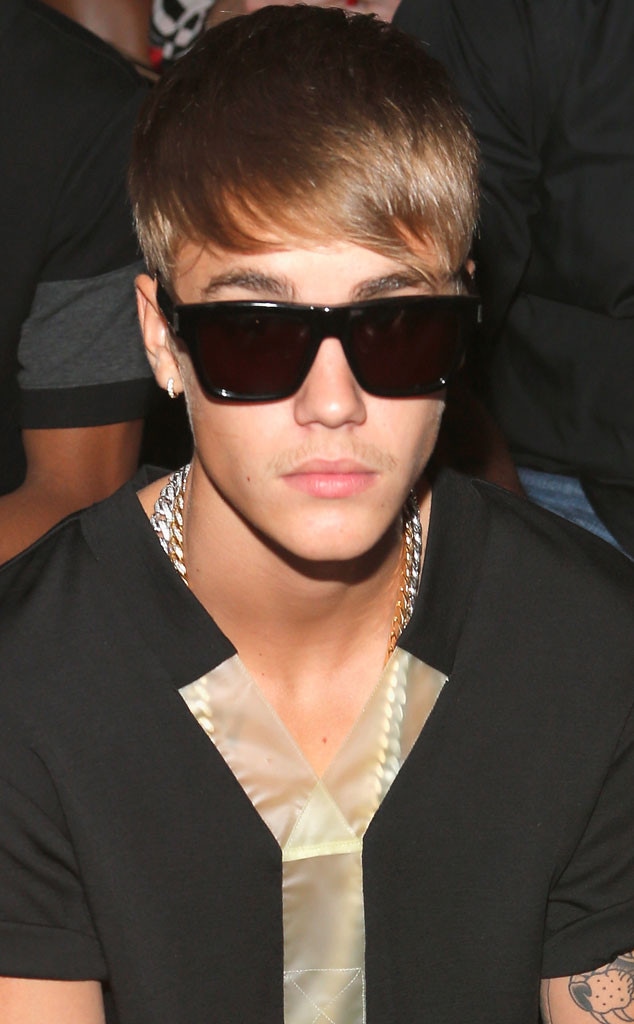 Jemal Countess/Getty Images for Y-3
Justin Bieber was arrested shortly after 4 a.m. on Thursday, Jan. 23, on Pine Tree Drive and 26th Street in Miami Beach, Fla. The Canadian pop star was drag racing in a rented yellow Lamborghini, police told NBC 6 South Florida. He failed a field sobriety test and was subsequently charged with DUI.
The "All Around the World" singer is expected to be booked into the Miami-Dade County Jail. Bieber, 19, was reportedly visiting a nightclub on Lincoln Road on Wednesday, Jan. 22.
Singer Khalil, 19, was also arrested for DUI. Hours earlier, he tweeted, "Just livin life, blessed."
Bieber has been seen around town over the past few days, making stops at a strip club and a skate shop.
Bieber's bad behavior is nothing new. In fact, hours before the arrest, a source told E! News that his advisers have been "encouraging him to go to rehab for a while. He won't listen to his team."
"His ego has gotten out of control," the source added, noting that Bieber's friends are known troublemakers. "Lil Za, Milk, and Lil Twist are particularly bad influences on him."
Thursday's DUI and drag racing arrest is Bieber's latest run-in with the law. On Tuesday, Jan. 14, Bieber's California mansion was raided in connection to an egg-throwing incident, in which he reportedly caused $20,000 worth of damage to a neighbor's home five days earlier. As a result of the raid, Lil Za was arrested for possession of ecstasy and unprescribed Xanax. During a press conference last week, L.A. County Sheriff's Department spokesman Steve Whitmore told reporters that Bieber "has not been exonerated, nor has he been arrested" in relation to the ongoing egging investigation.
(Originally posted at 9:43 a.m. PST on Thurs., Jan. 14, 2014.)