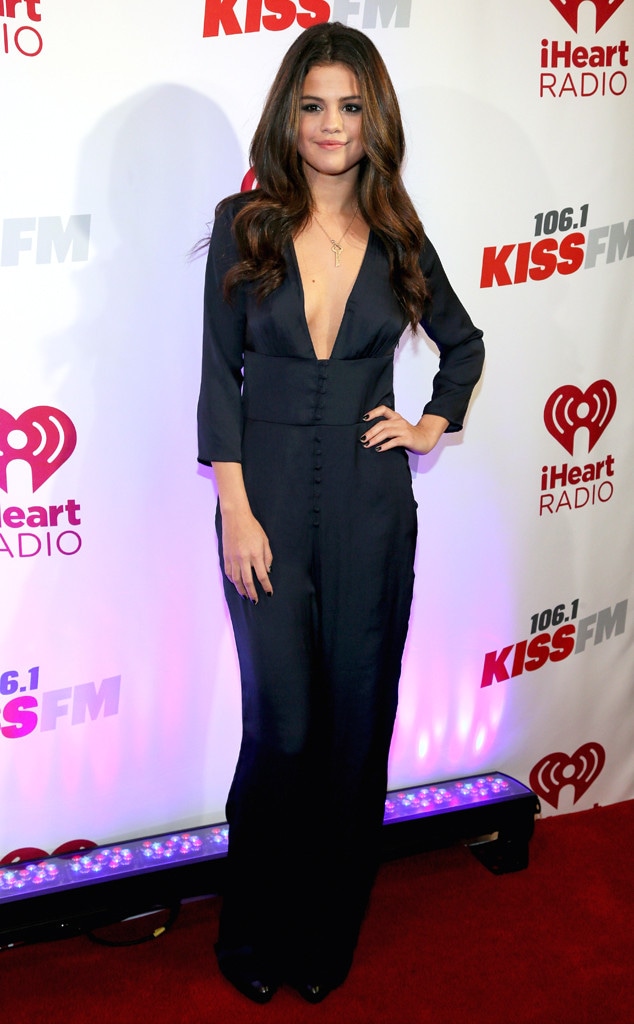 Gary Miller/Getty Images for Clear Channel
Selena Gomez's star may have risen through her work on the Disney channel and her pop music, but it's no accident most of her movie career has been more independent than mainstream.
"I'm just drawn to this kind of stuff," Gomez told me last night at the Sundance Film Festival, where she was promoting her latest film, Rudderless. "There's a sense of freedom that I'm given in the indie world where I can just go and play and be a part of a really great cast. These crews, they really love what they're doing. That's just fun to be able to step into."
In Rudderless, a father discovers his deceased son's demo tapes and lyrics. He forms a band to play the music to help him heal. Gomez play's the son's girlfriend.
Jason Merritt/Getty Images for Nintendo
"It's pretty dark," Gomez said, adding, "She's in a lot of pain. She's angry. "
Gomez says it's not hard for her to go those dark places.
"I find myself comfortable in that stuff—I don't know what that says about me," she said. "It's a good contrast to what I am all the time and being on tour and all that life."
She shot her work in just eight days.
"I was about to go on tour," Gomez said. "I get anxiety when I know I'm going to be off a set for a while so I rushed there."
Rounding out the cast are Anton Yelchin, Laurence Fishburne, Felicity Huffman and Jamie Chung.
Gomez first showed her indie chops in Spring Breakers, the 2012 hit in which she plays one of four college girls who get involved with a drug dealer while on spring vacation. In the film, Gomez is seen dancing around in her underwear and doing drugs.
Watch:
Selena Gomez Gets Intense for "Rudderless"