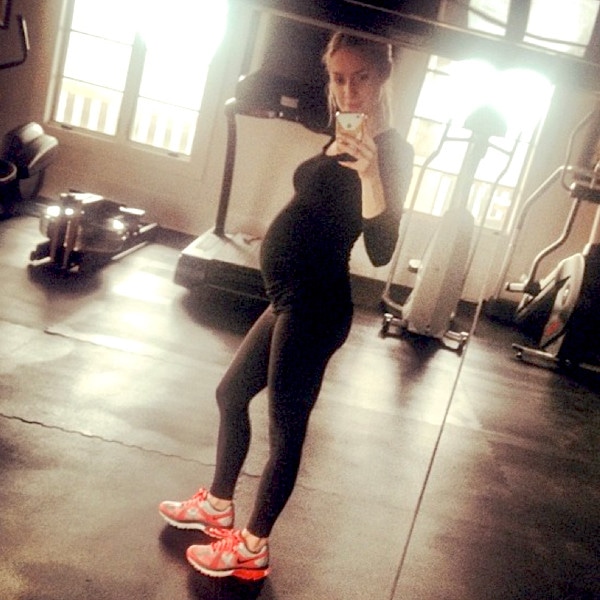 Instagram
Baby bump alert!
Kristin Cavallari struck a pose at the gym and shared a cute healthie documenting her pregnancy on her Instagram account.
"Gym selfie....baby bump getting big!" the former Hills and Laguna Beach star captioned the fun snapshot on Saturday, Jan. 18.
The shoes and accessories designer looked ready for her workout in a formfitting black T-shirt, black leggings and bright sneakers.
It's been a big month for Cavallari; she recently celebrated her 27th birthday with husband Jay Cutler and shared a sweet photo from their night out.
"Thank u for all the birthday love. Enjoying a 'mock-tail' for the big 2-7!" Cavallari captioned an Instagram photo of the couple toasting the birthday girl.
The Illinois-based family will also be staying put for the foreseeable future because the quarterback signed a seven-year contract with the Chicago Bears.
"Congratulations to my hubby!!! 7 more years in Chicago...we couldn't be more excited!" Cavallari said on Instagram.
Cavallari announced her pregnancy in October and has not yet revealed if it is a boy or girl. Baby No.2 will join 1-year-old big brother Camden.